NCRA rolls back the years at HRR
NCRA's past and future were on show at Henley Royal Regatta as we once again got to show off our colours on rowing's biggest stage 
On Wednesday, our Junior Quad of Meg, Jas, Chloe and Esther raced in the Diamond Jubilee Challenge Cup after a great performance at Henley Qualifiers the previous week.
Our competition in the first heat were an unknown crew from Enniskillen Royal Boat Club, who we had not raced before. Starting from the Berks station, Esther steered a perfect course and the girls held their composure to keep Enniskillen at bay over the 2,112m course to take the win by ¾ length.
Next up on Friday, we faced much tougher competition in a Tideway Scullers School crew that had easily won Henley Women's Regatta two weeks previously. This time we started from the Bucks station and Tideway Scullers took a length lead before the end of Temple Island. This increased to nearly two lengths by mid race, but we held on, not allowing them to get away and by the finish we were just over a length down.
Despite the loss, this was a great experience for our Junior crew, which will give them real confidence going into next season.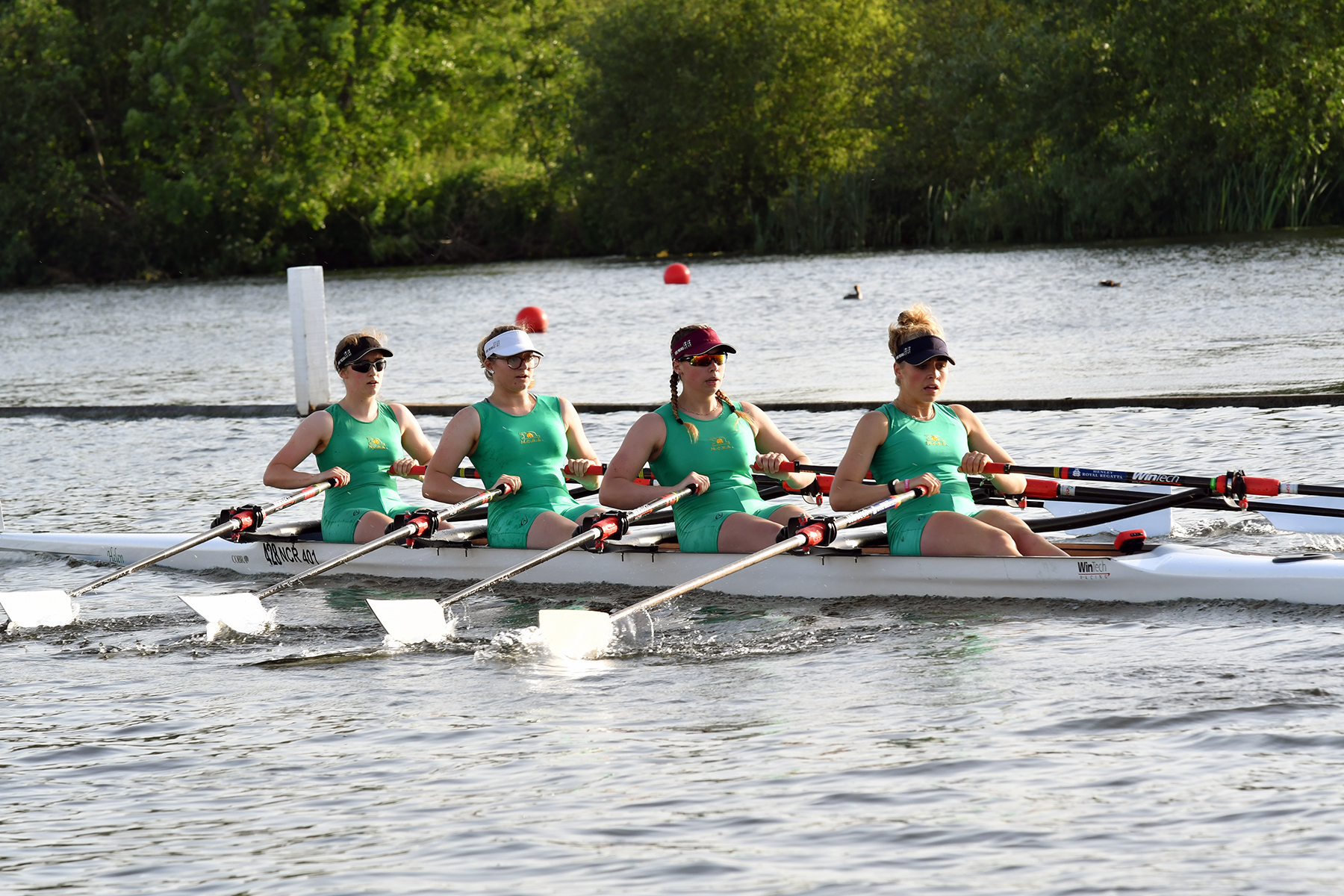 Also on Friday, our Chairman reminded us that he can also row, with an assured performance in a lunch time row-over for the crew that won Lightweight 4- Gold at the World Rowing Championships at Lake Bled in 1979 (40 years ago!).
Bow.  Ian Wilson  2. Stuart Wilson  3. Colin Barratt  Str. Nick Howe  Coach. Father Mark Jabale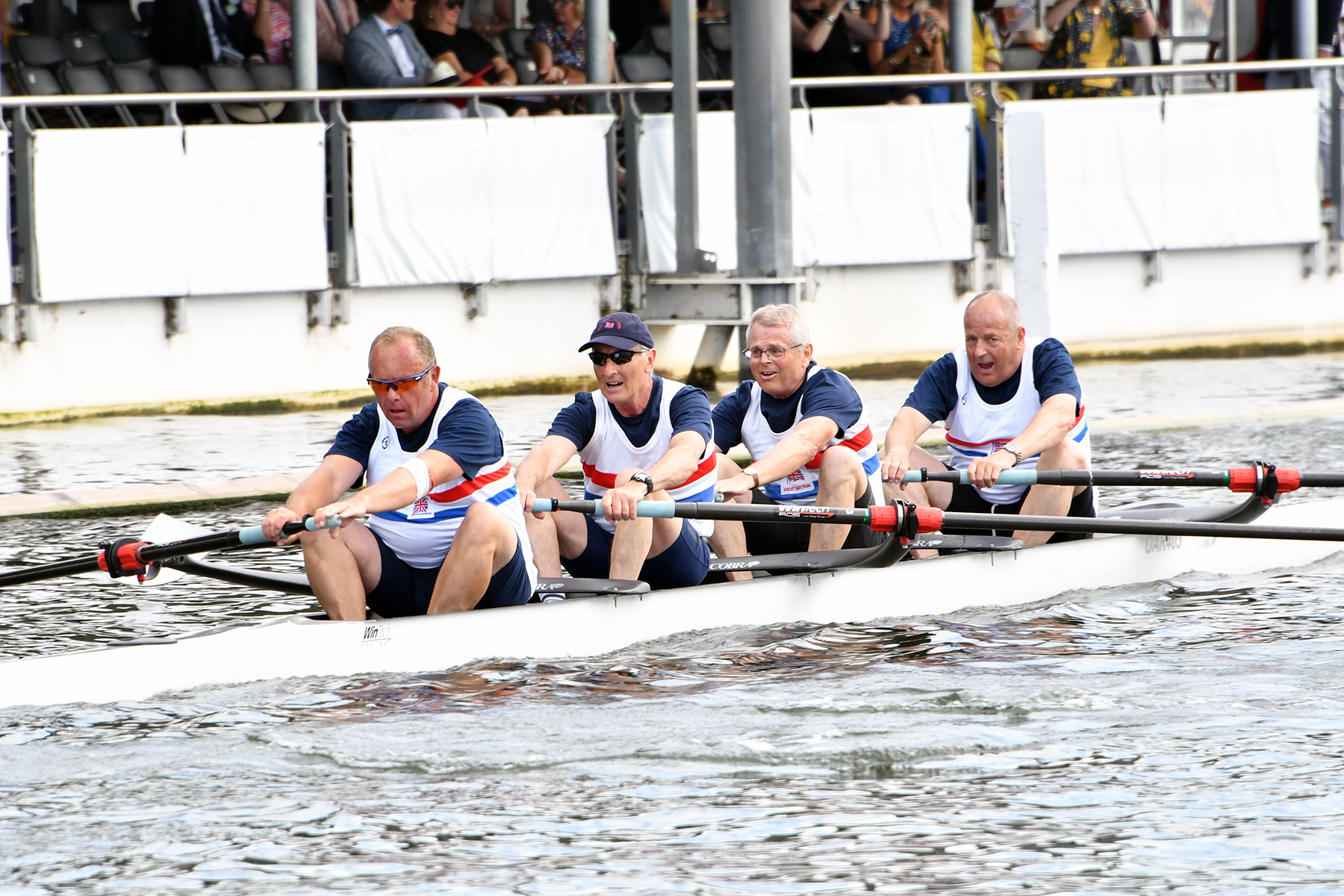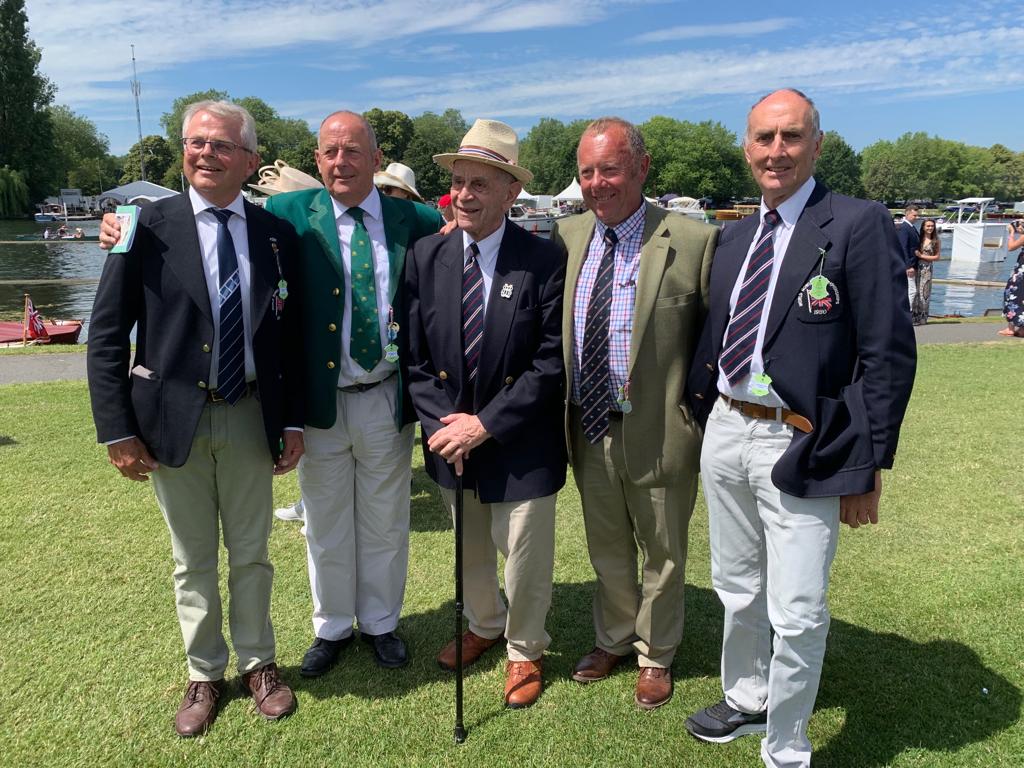 Saturday saw the return of the NCRA Eight that famously beat Harvard in the re-run of the 1989 Ladies Plate Final – One of NCRA's finest moments and a race that was described as one of the most exciting finals ever to be raced at Henley Royal Regatta.
If you haven't seen the race, check it out on the "about us" page on our website.
Despite what was described by our chairman as a "shipwreck" five strokes from the start, the NCRA Eight rowed serenely down the famous course and celebrated enthusiastically at the finish (especially John, our Cox).
The only disappointment was that the Stewards didn't demand a re-run of the re-row! 
Bow.  Chris Bates  2. Peter Haining  3. Tom Kay  4. Justin Hooker  5. Marysh Chmiel  6. Jim Mcniven (sitting in for Carl Smith)  7. Neil Staite  Str. Toby Hessian  Cox. John Deakin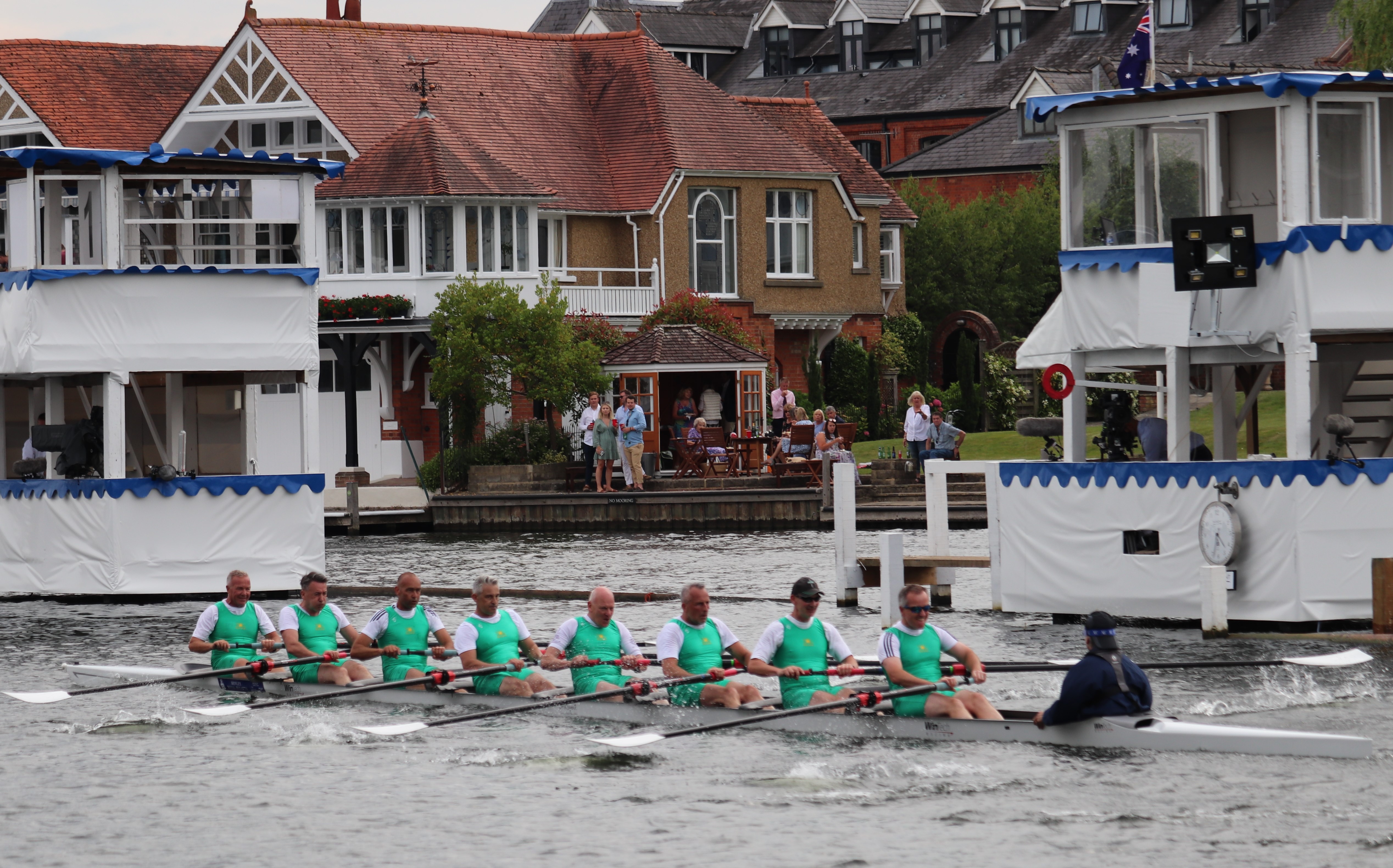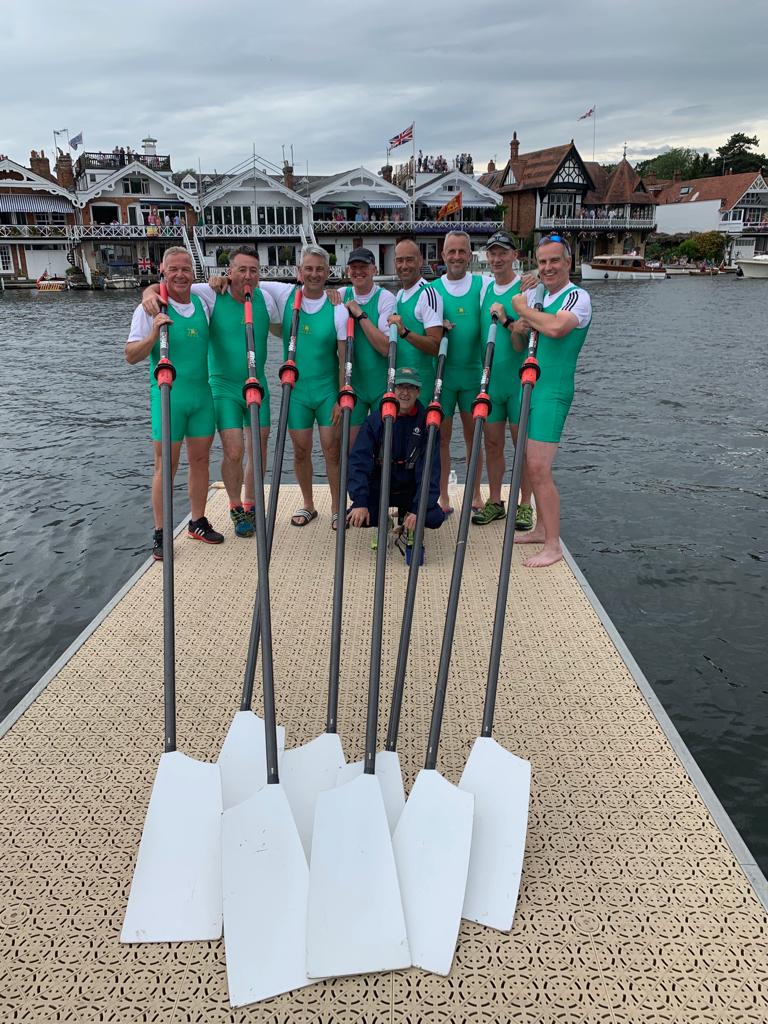 A great time was had by all in the Henley sunshine, with memories stirred by past glories and a good showing by our Juniors that they will remember for a lifetime. Roll on HRR 2020!