Women's Head Of the River Race Report (WEHORR)
After 3 years of cancellations, Saturday was the first opportunity for our Women's 8 crew to use their seeding from the last Women's Head Race which took place all the way back in 2018.
Our crew (Rosie, Rachel, Jaz, Katherine, Lucy, Jade, Ella, Emily and Amber) comprised a mix of Senior and Junior members and included ex-Junior members alongside new members. 
On the back of a solid result at Quintin Head (2nd in the Intermediate category) in January and following the disappointment of being unable to race at Trent Head in February, our crew were raring to go and try to win both the Provincial and Small Club Pennants.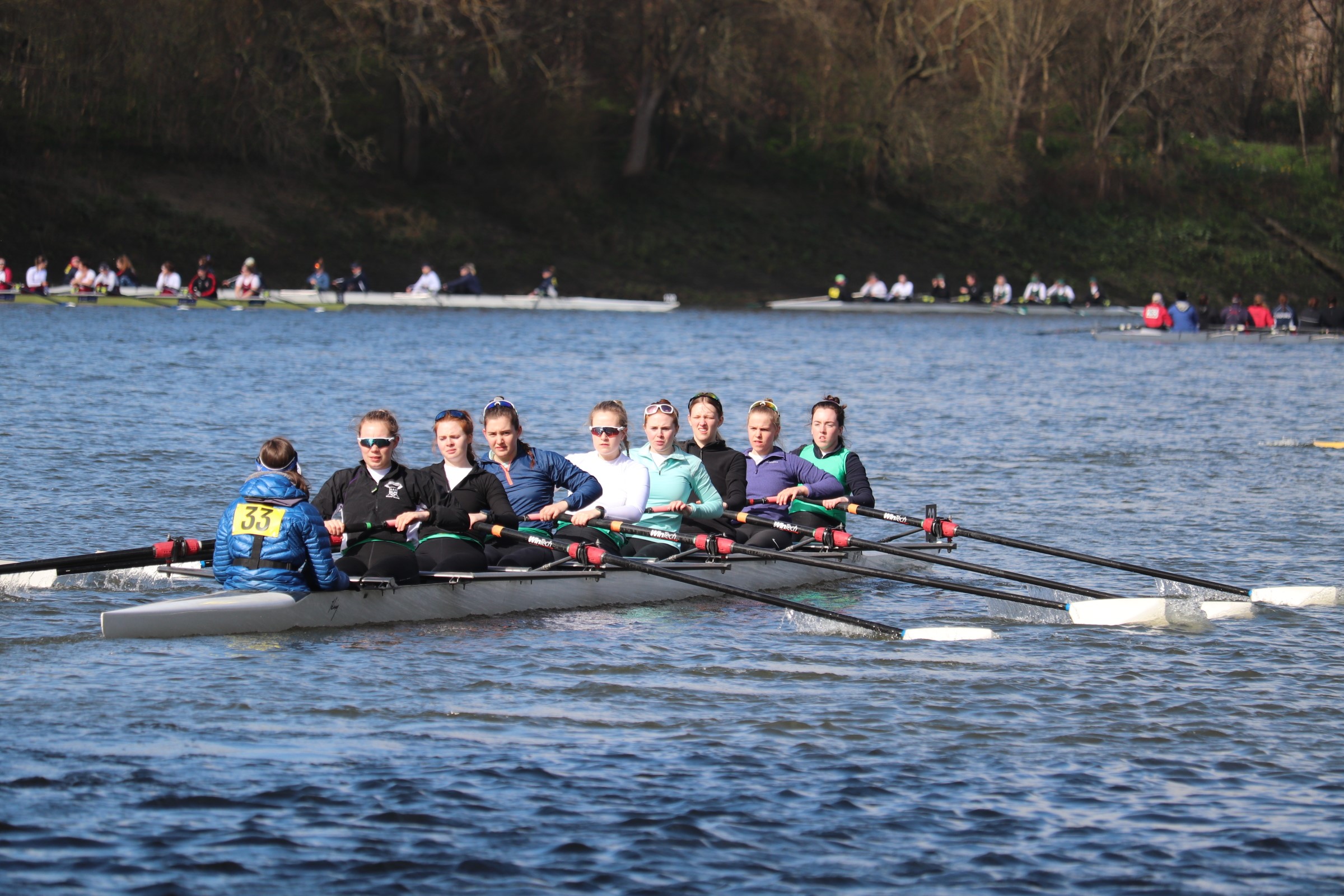 Starting from 33, our crew made a fantastic start and passed fellow Provincial Pennant competitors Agecroft RC shortly after Barnes Bridge. They continued to stride on through to Hammersmith Bridge making further distance on the crews behind.
After Hammersmith Bridge the conditions deteriorated and all those difficult sessions on the lake at Holme Pierrepont came in handy.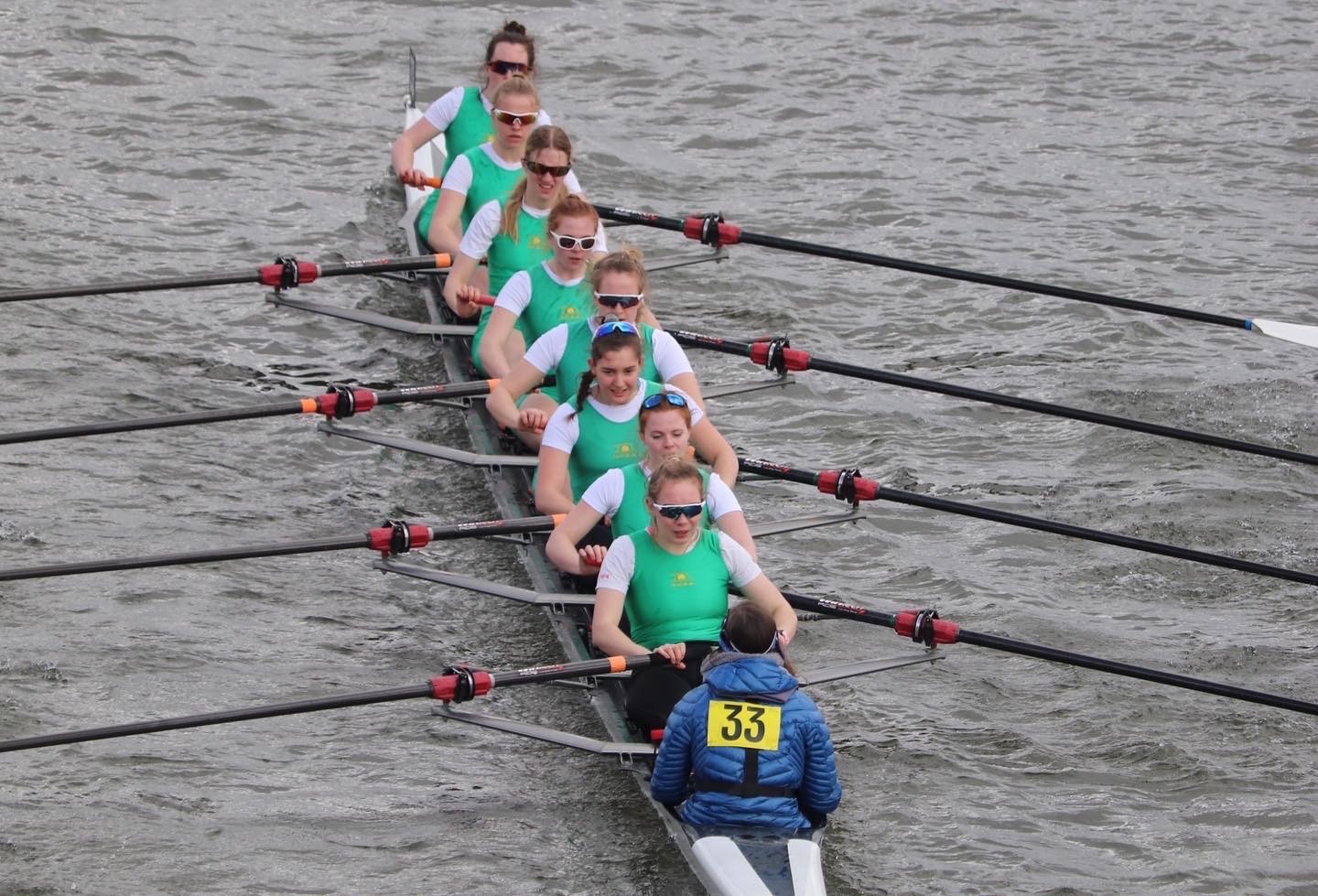 As the final results came in, we had placed 30th overall and came a highly respectable 2nd in the Provincial Pennant category behind a strong Cantabrigian RC crew. Most importantly, we secured the win in the Small Club Pennant category, 5 seconds ahead of Worcester RC.
This was NCRA's first Pennant win at WEHORR since 2006 and really shows the progress we have made since reforming in 2017.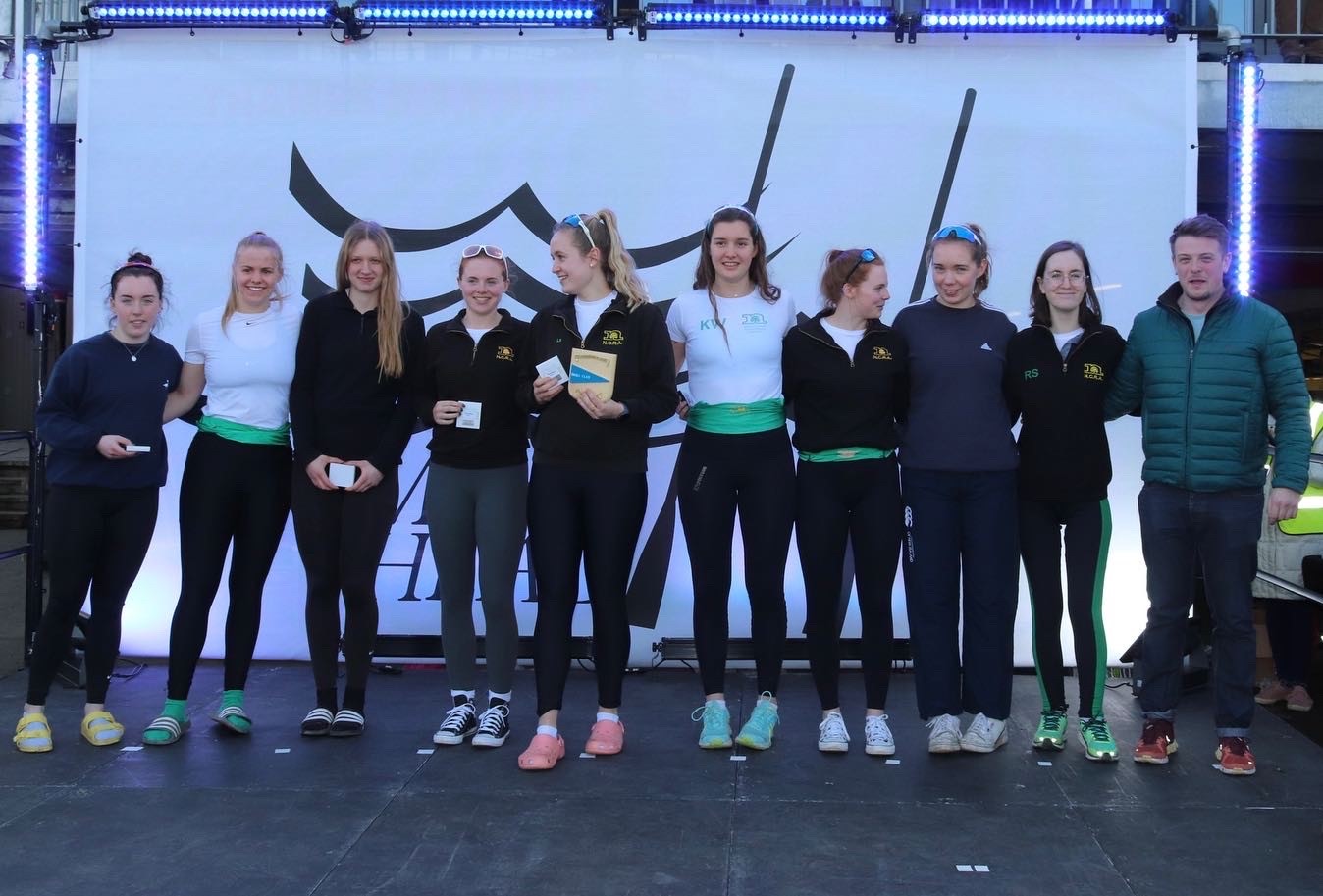 And it really made our Head Coach Dec's day – he's been chasing this Pennant win for quite a while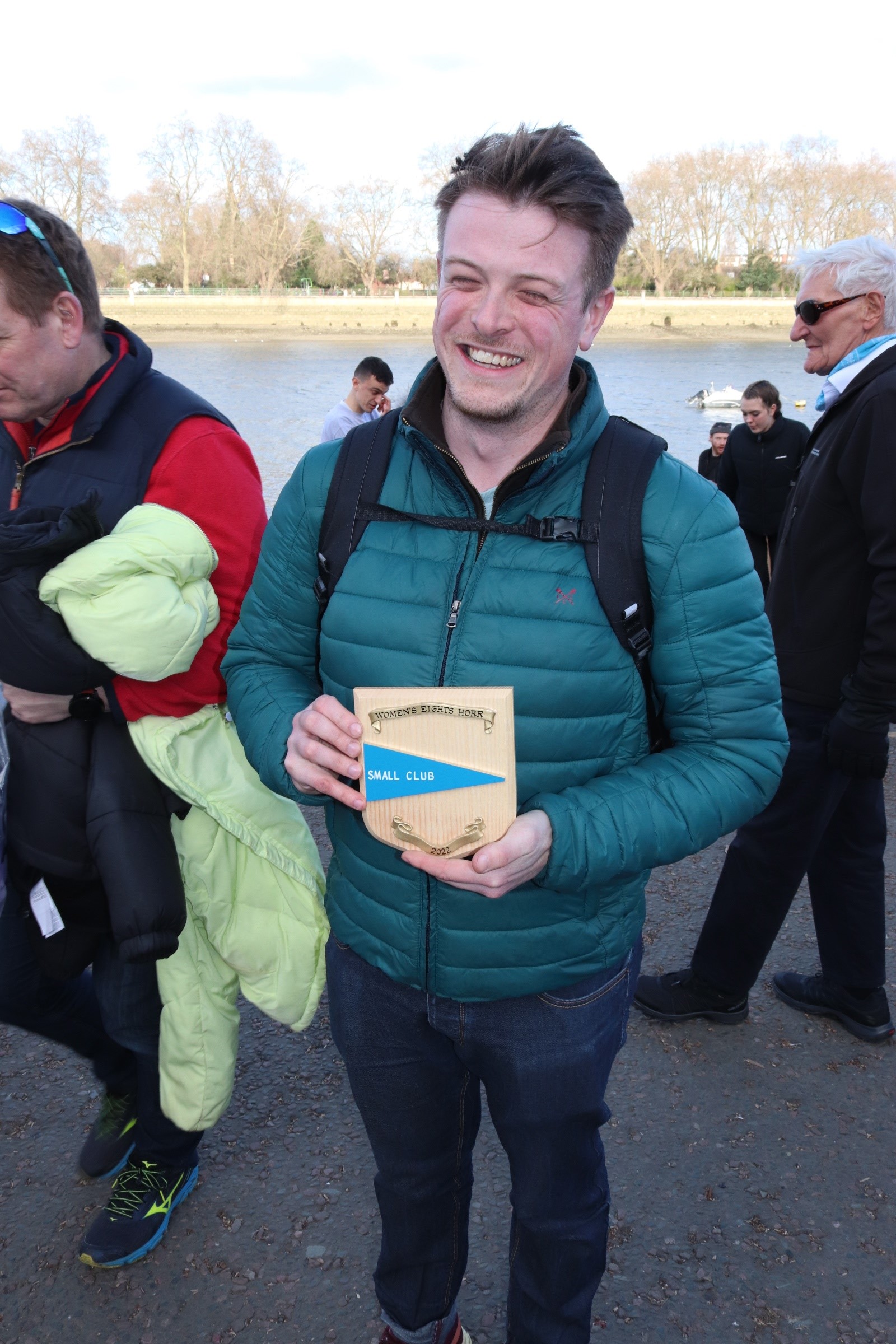 Next up it's the men's turn to show what they can achieve at HORR on Saturday 26th March – the first time NCRA has raced at HORR for over 20-years