The NCRA Junior Squad were out in force over the bank holiday weekend as the first regatta of the season got underway and it was our first opportunity to race in over a year.
National Schools Regatta
On the Saturday of the National Schools Regatta, Sam and Anna were racing in the Ch 1x and GCh 1x. In the time trials, Sam finished 18th in a tough field and Anna edged into the B final by 1 second!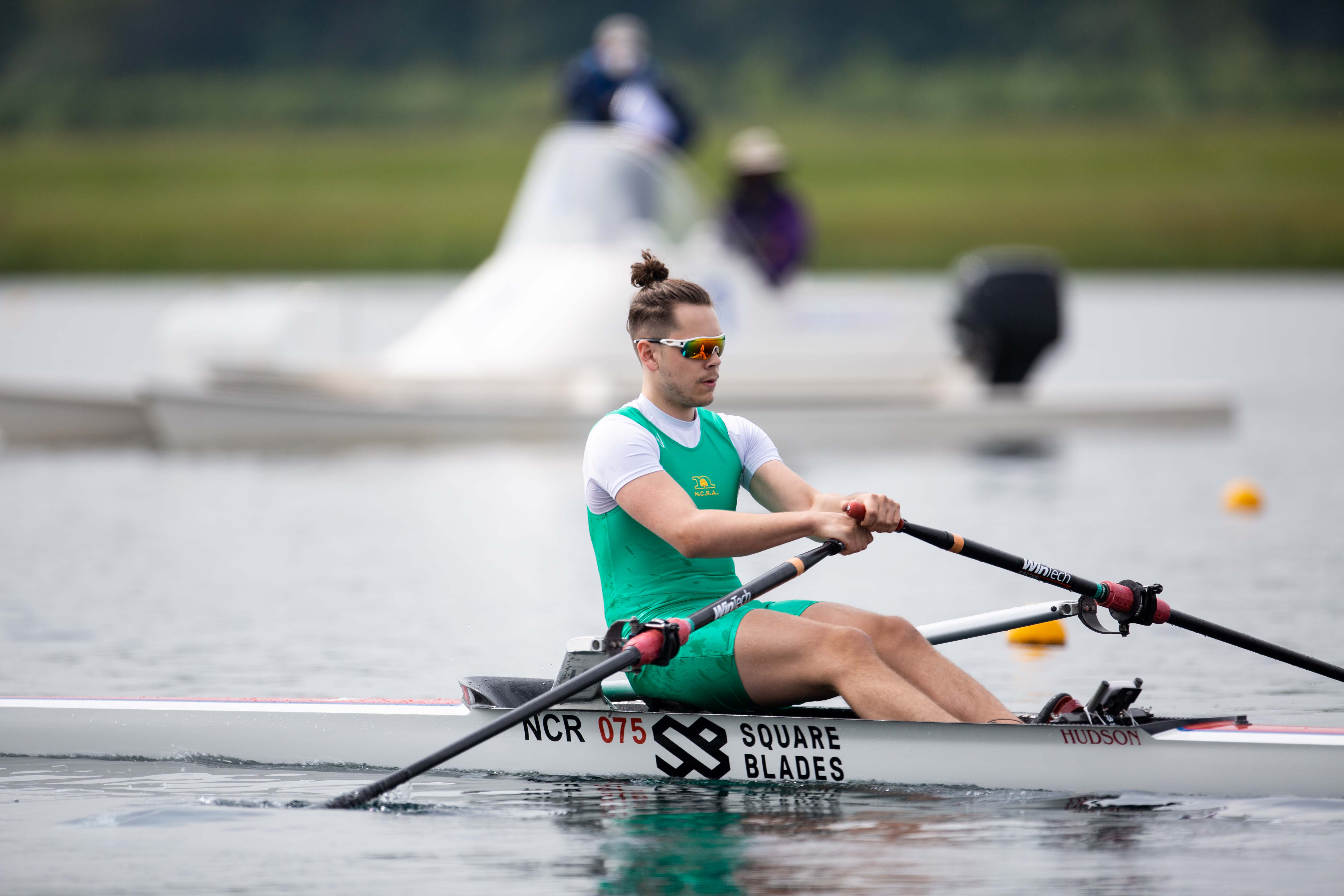 With a point to prove, Anna went into the B final to climb up the rankings and with a gutsy row, worked through the field to win the B Final by a length. A great experience and one Anna will be sure to build on throughout the rest of the season.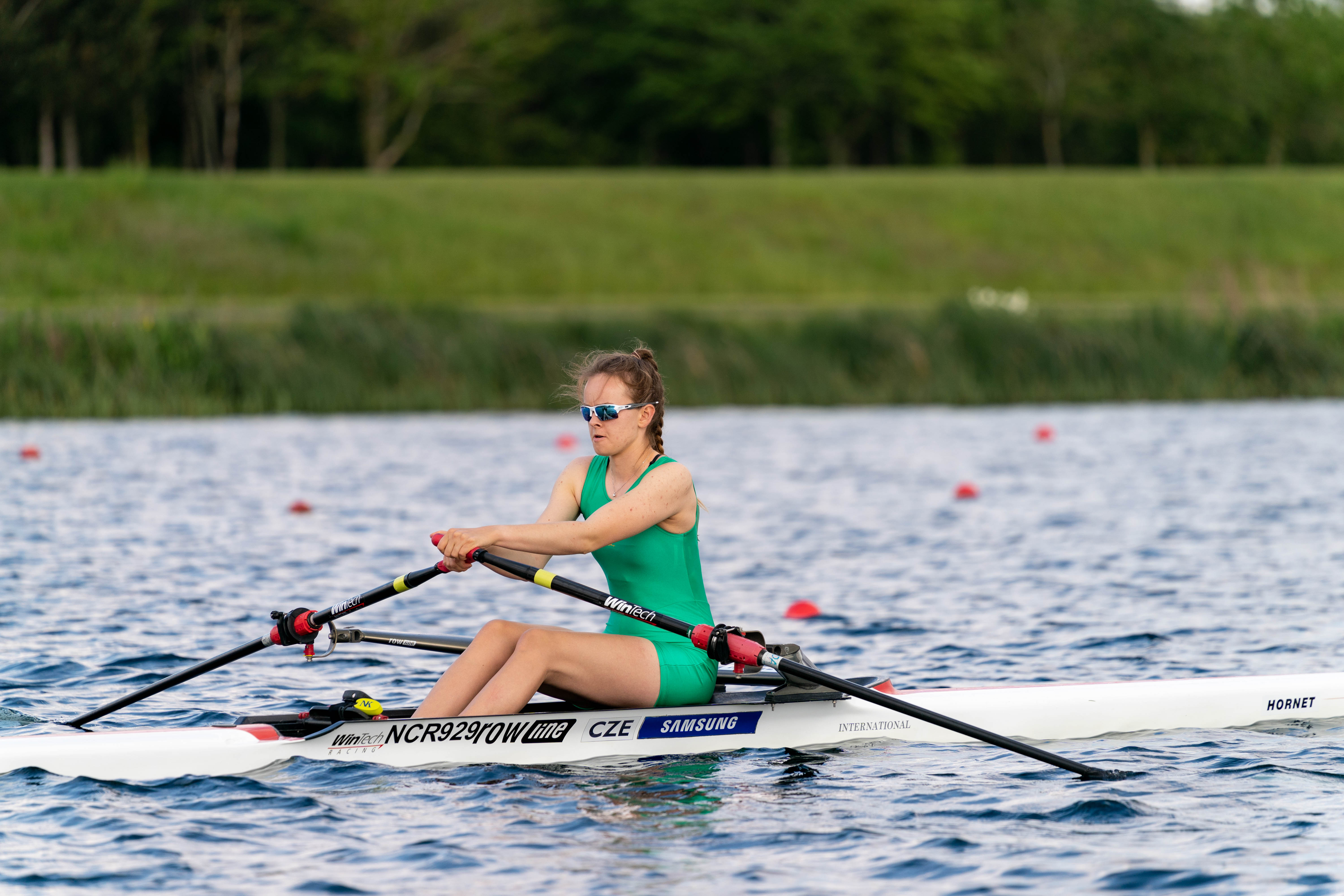 On Sunday, it was the turn of Jude & Curt in the Ch 2x to show us what they could do. A perfect start to the day placed them first in the time trial, but with King's Ely having led in the time trial until the last 500m and just 2 seconds behind at the finish, it was still all to play for in the A final.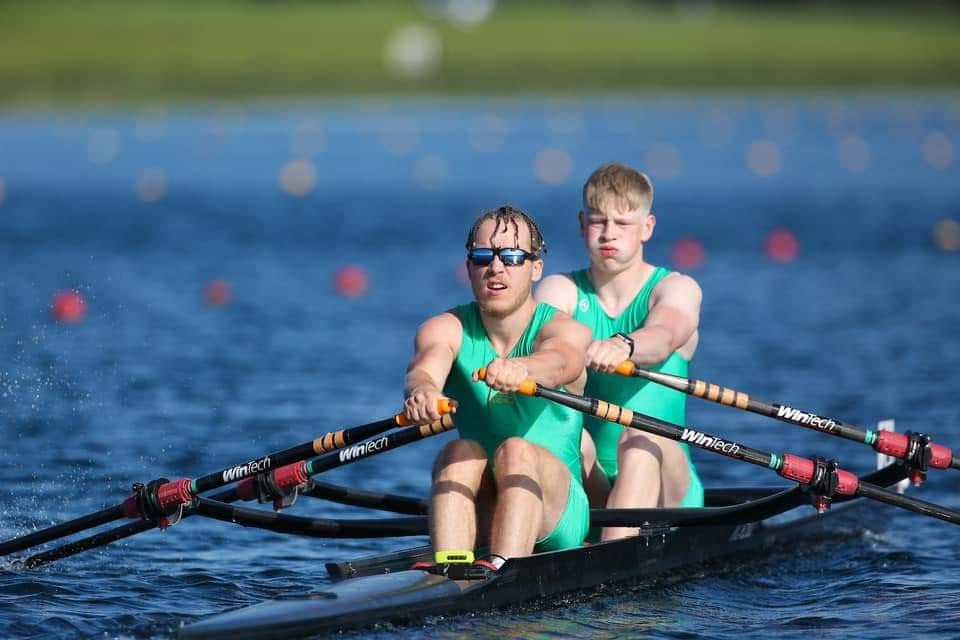 With the expectation of a fast paced and close final, the boys went out hard from the start and led the field by 1 second at 500m. Wanting to put plenty of distance between themselves and the rest of the field, the boys pushed on in the second 500m and were now leading the field by over 2 boat lengths.
The boys continued to charge on and with an impressive and gutsy performance crossed the line 6 seconds ahead of King's Ely, winning the first Gold for NCRA at the National Schools Regatta since our return in 2017.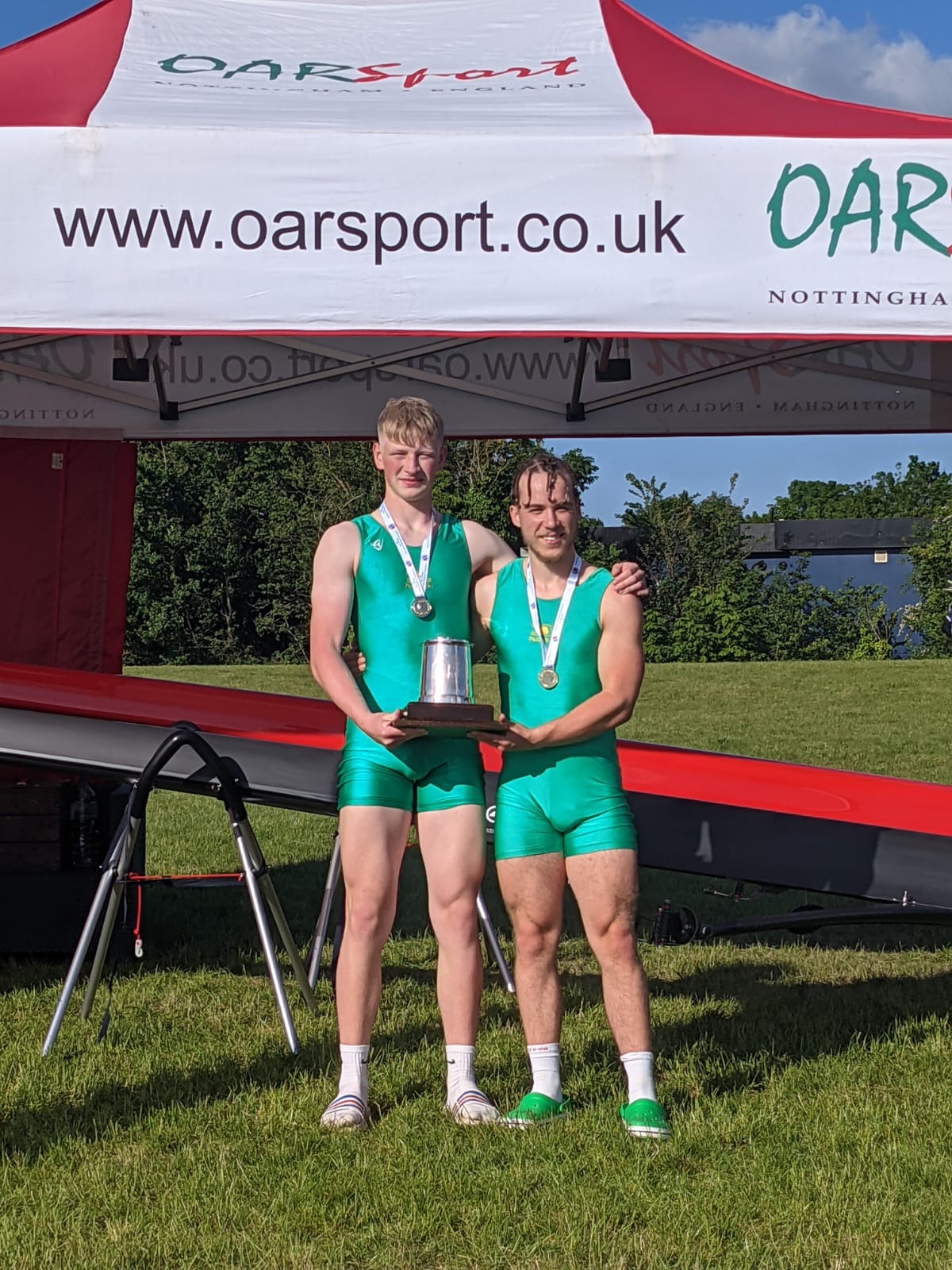 The Scullery
Monday saw our younger juniors racing at the new Junior Sculling Regatta.
Dan was up first in the J16 1x finishing 10th in the time trial and retaining this position in the B Final with a 4th place finish.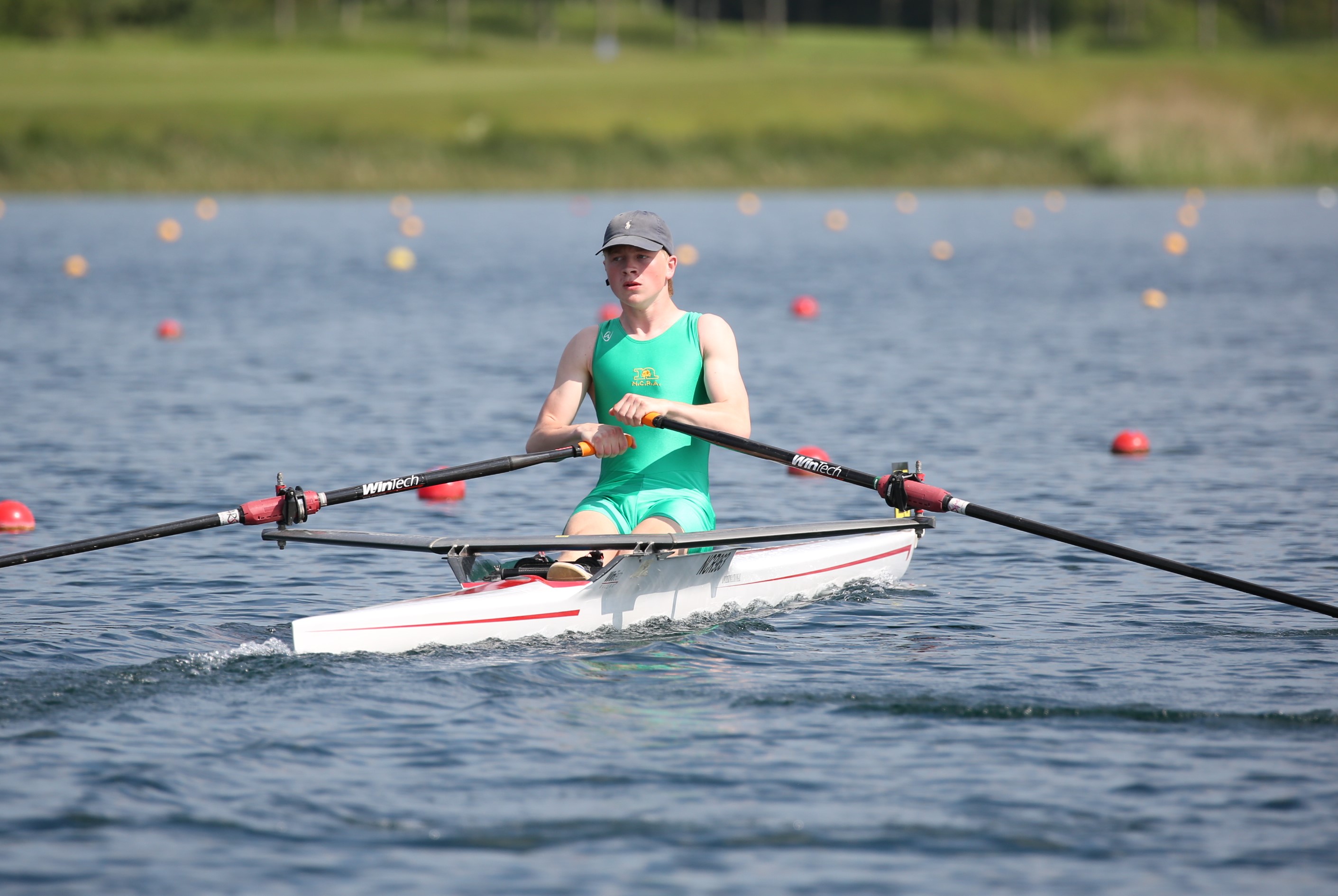 Next up were Joe and Cory in the J15 2x. The boys qualified for the B final with an 11th place finish in the time trial. The boys put in an impressive performance leading at 500m, slipping to second at halfway but holding this position through to the finish line. An improvement of 3 places from the time trial.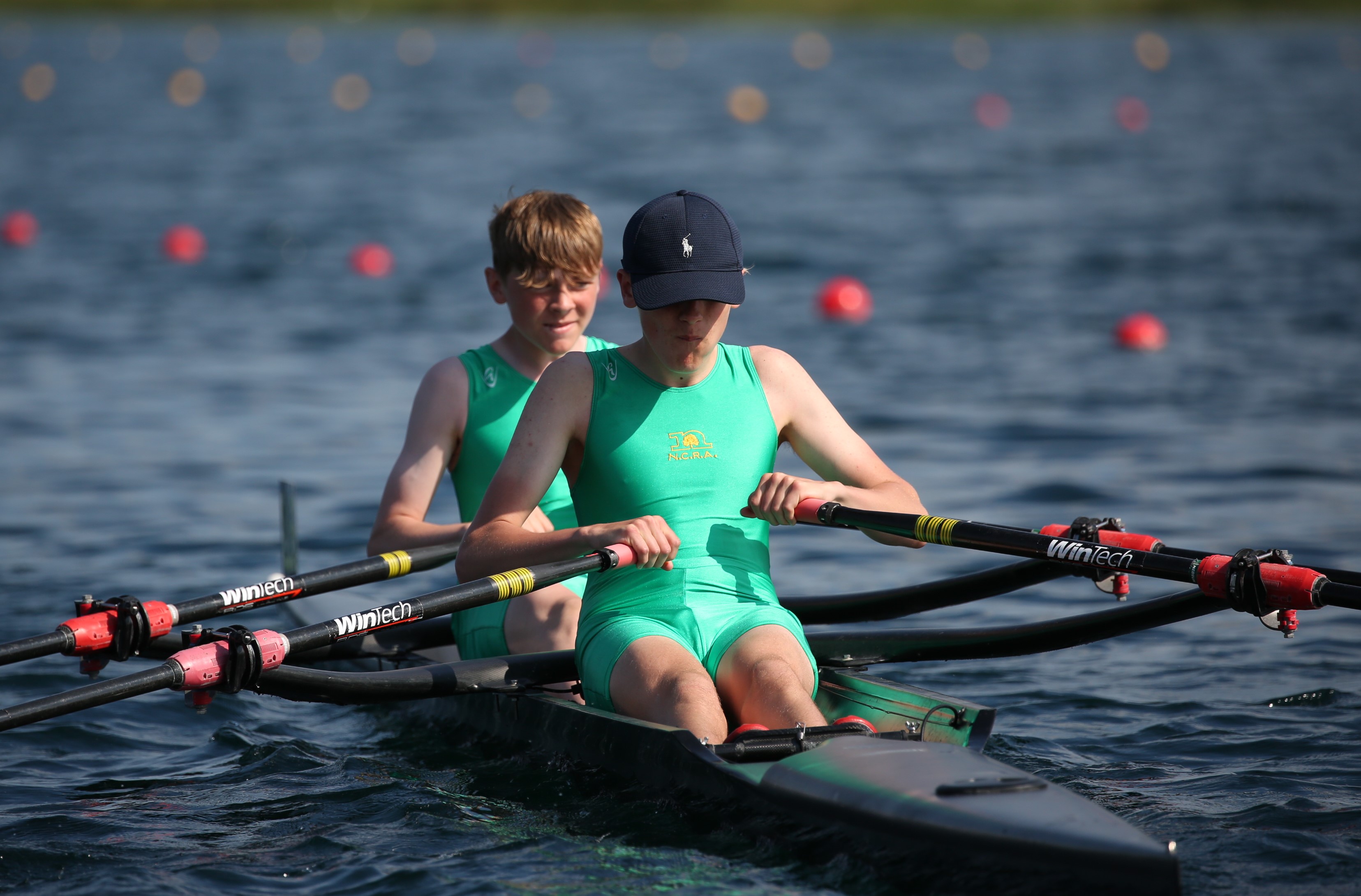 Byron was the final race of the day and was back to his winning ways, putting in a very impressive performance. He dominated the field in the J15 1x from start to finish, winning the time trial by 26 seconds and the A final by 21 seconds!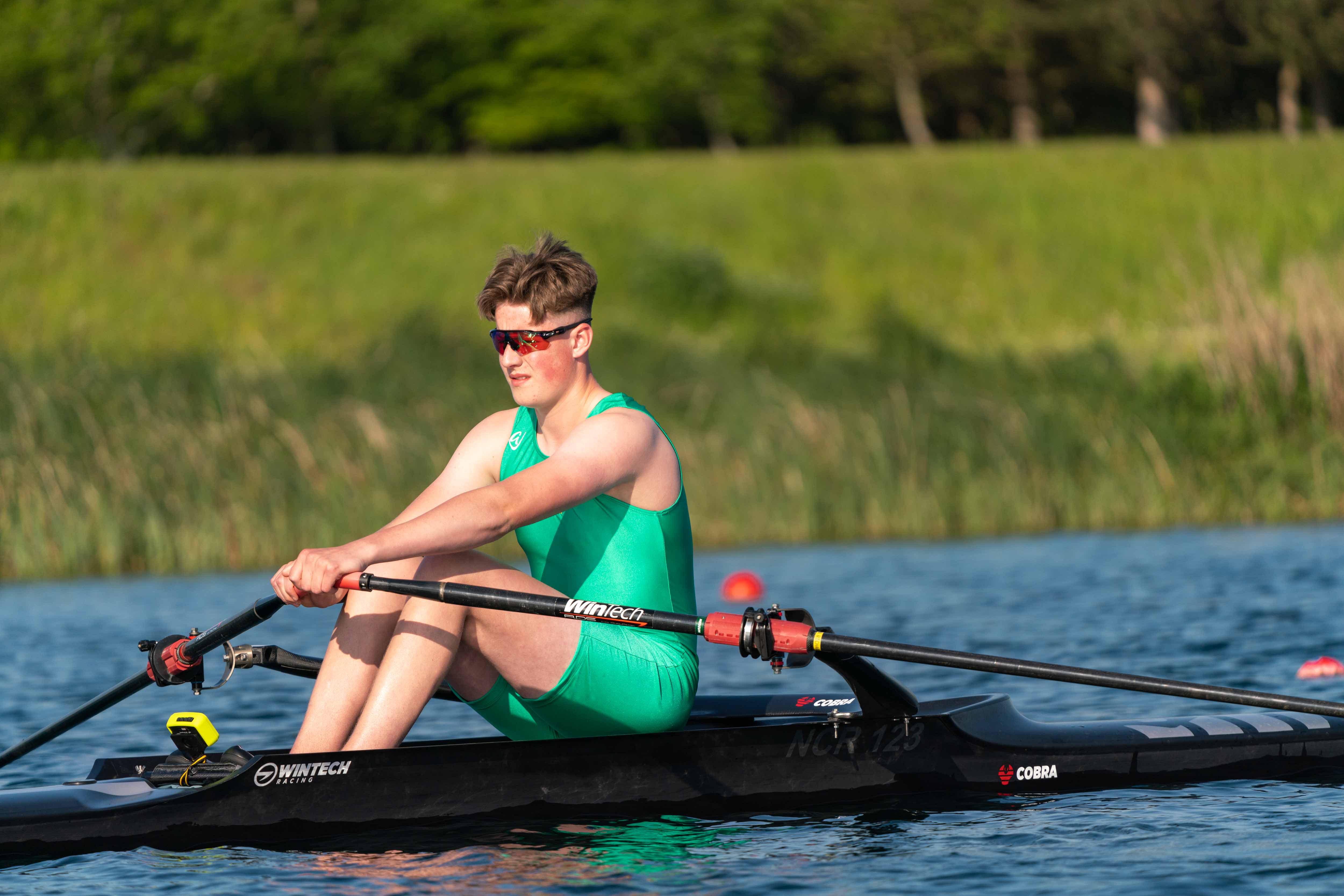 A great weekend all round for NCRA, with some great wins and some fantastic experiences for our Juniors rowers.
Next up is the Met Regatta on the 5th and 6th June, where our senior's squad will be out in force!