Friday 19th July saw the first day of the 2019 Junior Brit' Champs taking place on home water at the National Water Sports Centre.
Day 1 is dedicated to the younger J14 rowers competing in coxed quads and the Omnium event for singles and doubles.
The Omnium event consists of a number of skills tests and a 500m race. Competitors are not aware of what tests they will undertake until the actual day, so have to practice all elements from a given list. Points are then awarded for each skill undertaken based on time completed, or number of exercises completed (i.e. standing rigger dips). These points are then added together to give overall rankings.
This year the skills required were – Hands Off At The Catch, Standing Rigger Dips, Standing 360° turn in the boat (both directions), 360° Boat Spin, Backing down to stop, 500m Race and Slalom with emergency stop.
Byron was taking part in his first Junior Brit' Champs, rowing up an age group in the Single Omnium event. Controlling his nerves, he performed well in all disciplines, achieving passes in all bar one where he achieved an intermediate. His "Iconic Green" all in one even got a mention as he snaked through the Slalom to the finish line. He finished a credible 14th out of a field of 63 and is already looking forward to bettering his result next year.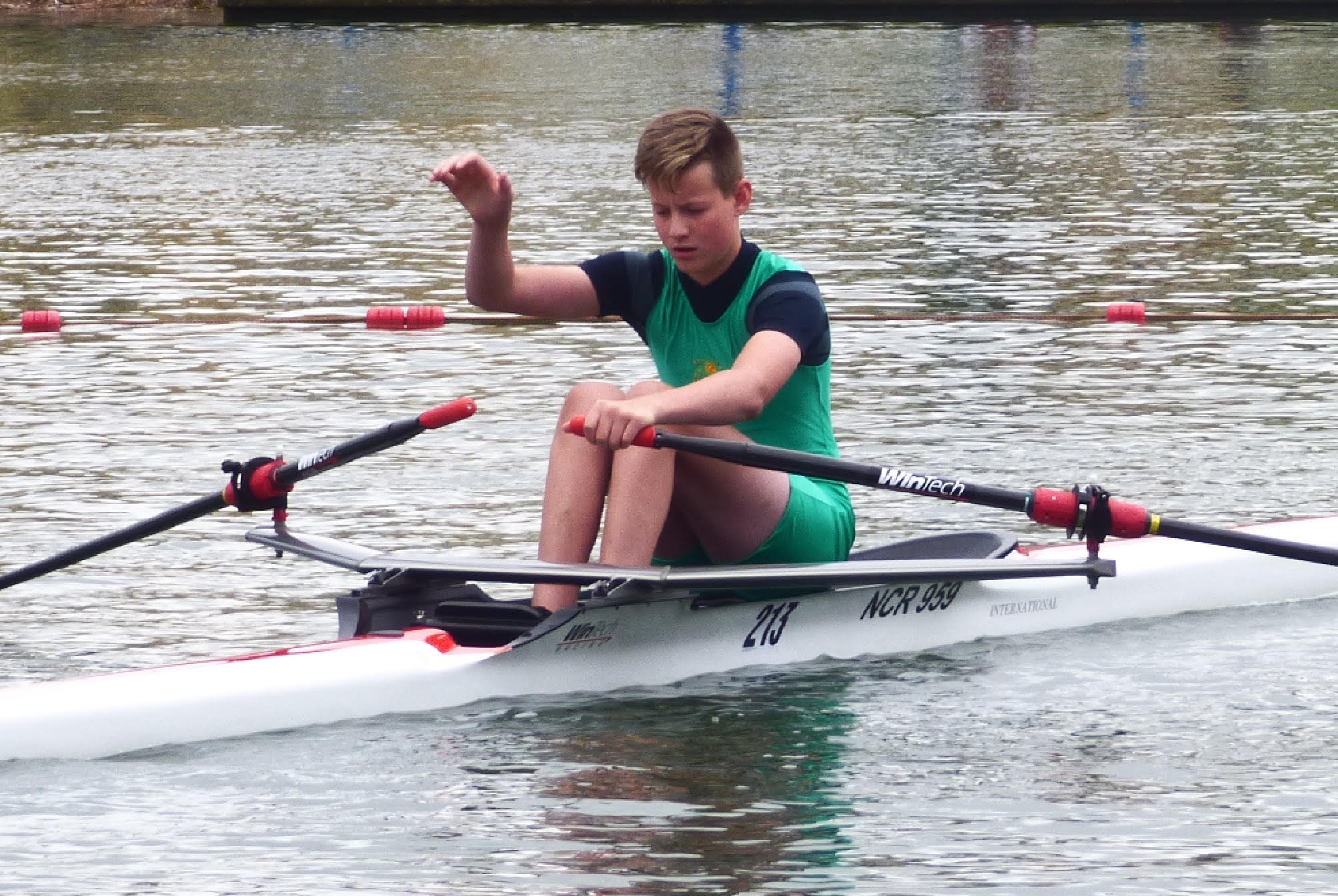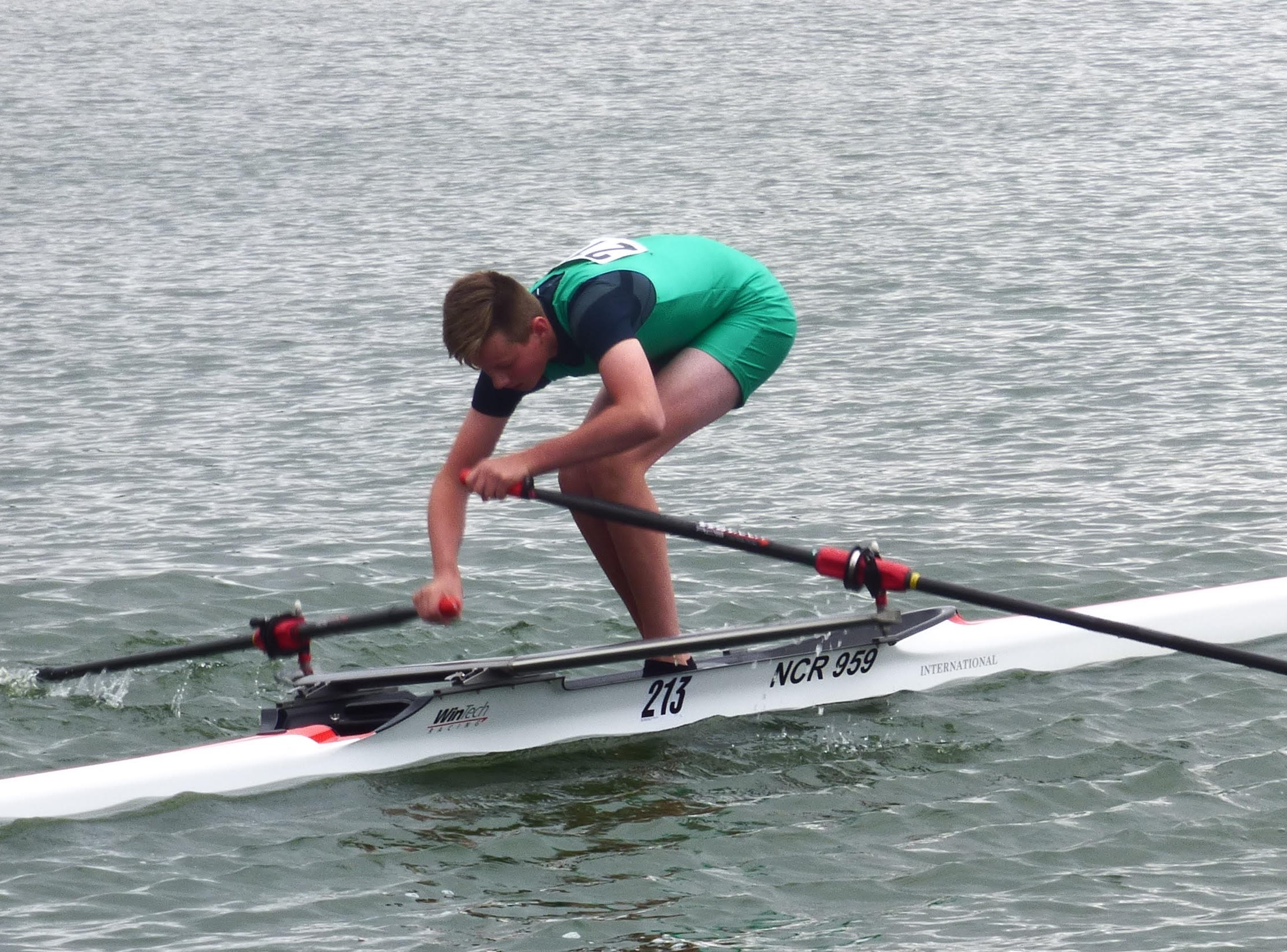 Later in the day Byron was back on the water with Andrew, where the two of them took on the J14 Double Omnium. Boating last, they were both excited and nervous to see what they could do. The exercises were exactly the same as for the single, but after an unfortunate decision on their first skills test they were always going to be up against it. They finished a very respectable 20th out of 40.
The highlight of their Omnium event was the 500m race element, where they won their heat in a thrilling race and saw them place second overall by the narrowest of margins (0.3 of a second) from the field of 40. The future certainly looks bright for these 2 young athletes.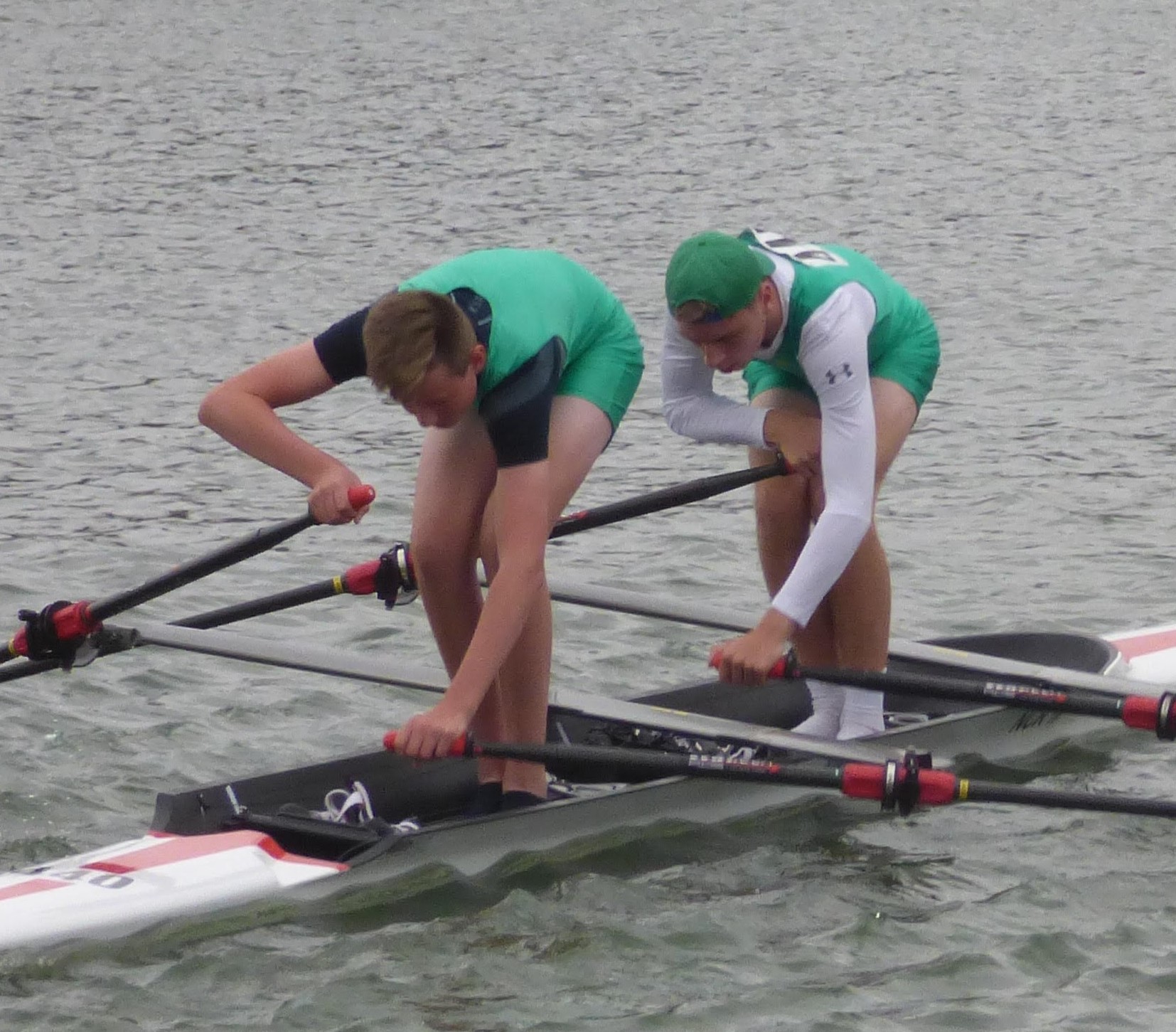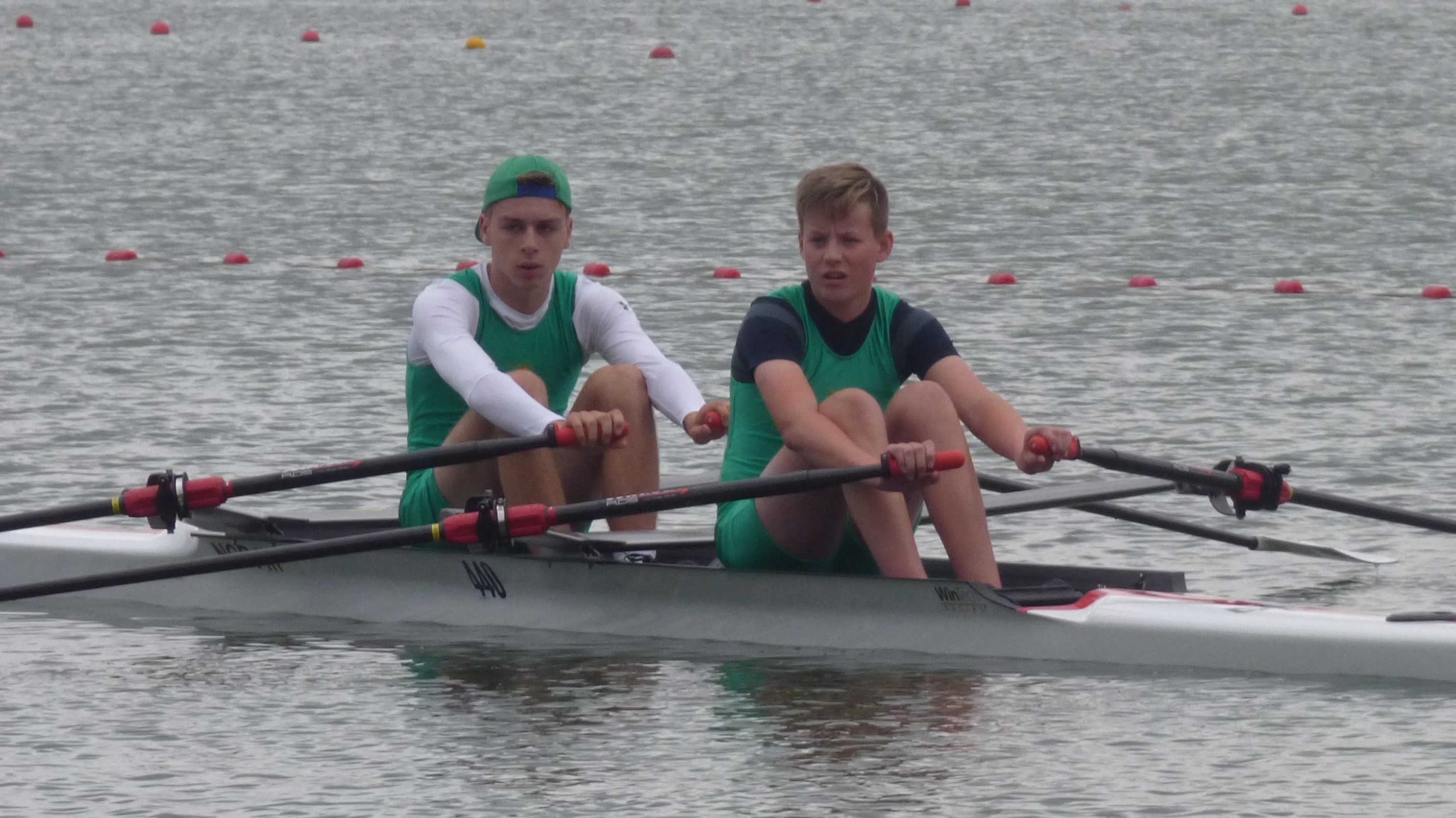 Special mention and thanks to one of our former rowers, Aimee Richards, who volunteered to stake boat for the day in some horrible conditions. Without Aimee's offer to volunteer, the boys would not have been able to compete.