HWR Race Report
Our Women's squad were racing at Henley Women's Regatta last weekend, on the back of successful results from BUCS and the Met Regatta.
Katherine and Chloe were first up on Friday morning in the Aspirational 1x time trial. Katherine secured her spot for a race in the last 16, whilst Chloe was the fastest non-qualifier.
Later in the morning, Jaz and Jade raced in the Aspirational 2x time trial and secured their place in the last 16.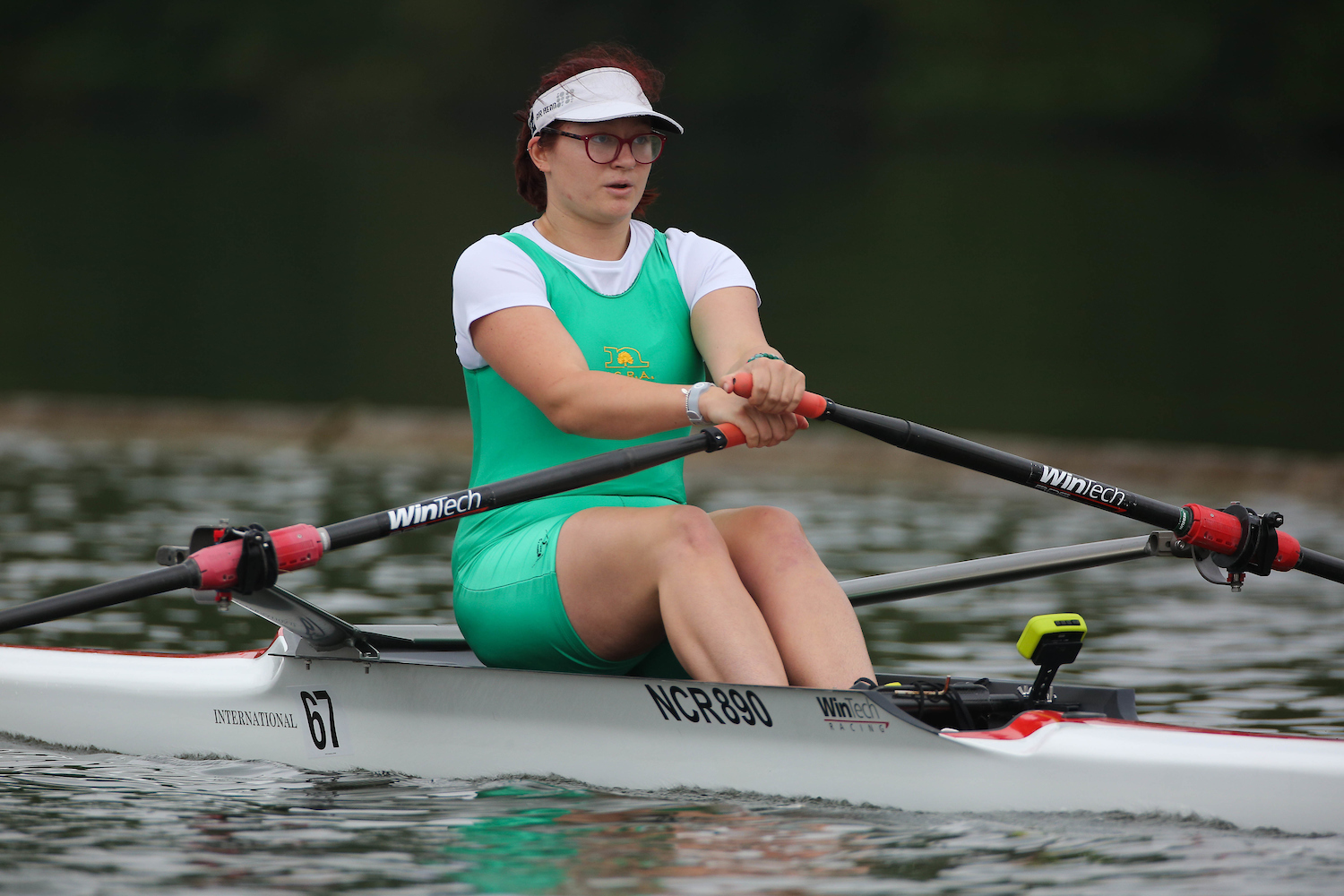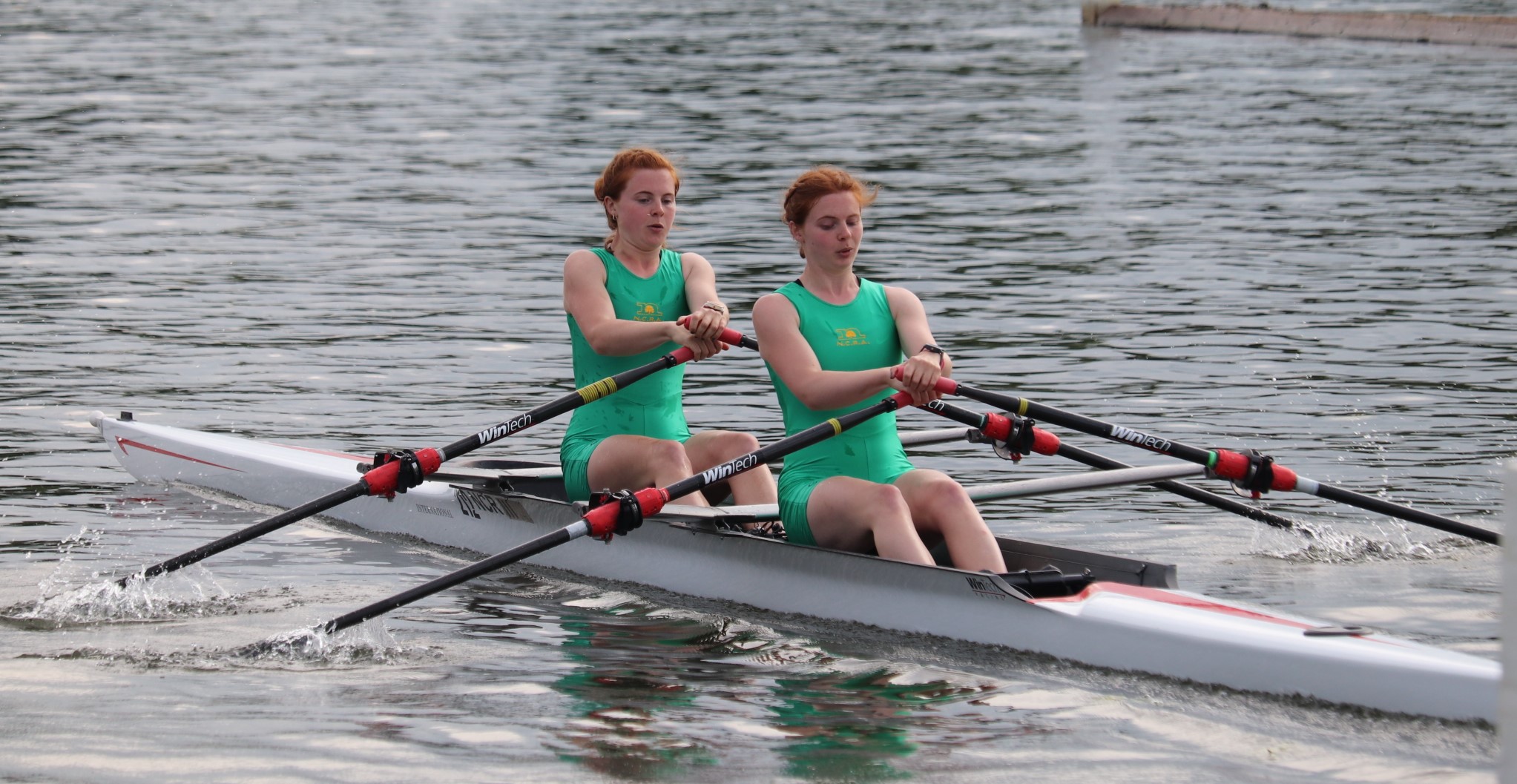 On Friday afternoon, Katherine had a hard-fought race against Molesey and was able to move out to clear water, winning by 1 ½ lengths and progressing to the Quarter-Final on Saturday morning.
Jaz & Jade were drawn against relatively unknown opponents in Greenbank. They had a tough race, with Greenback able to break away in the second half of the race and win by 2 lengths.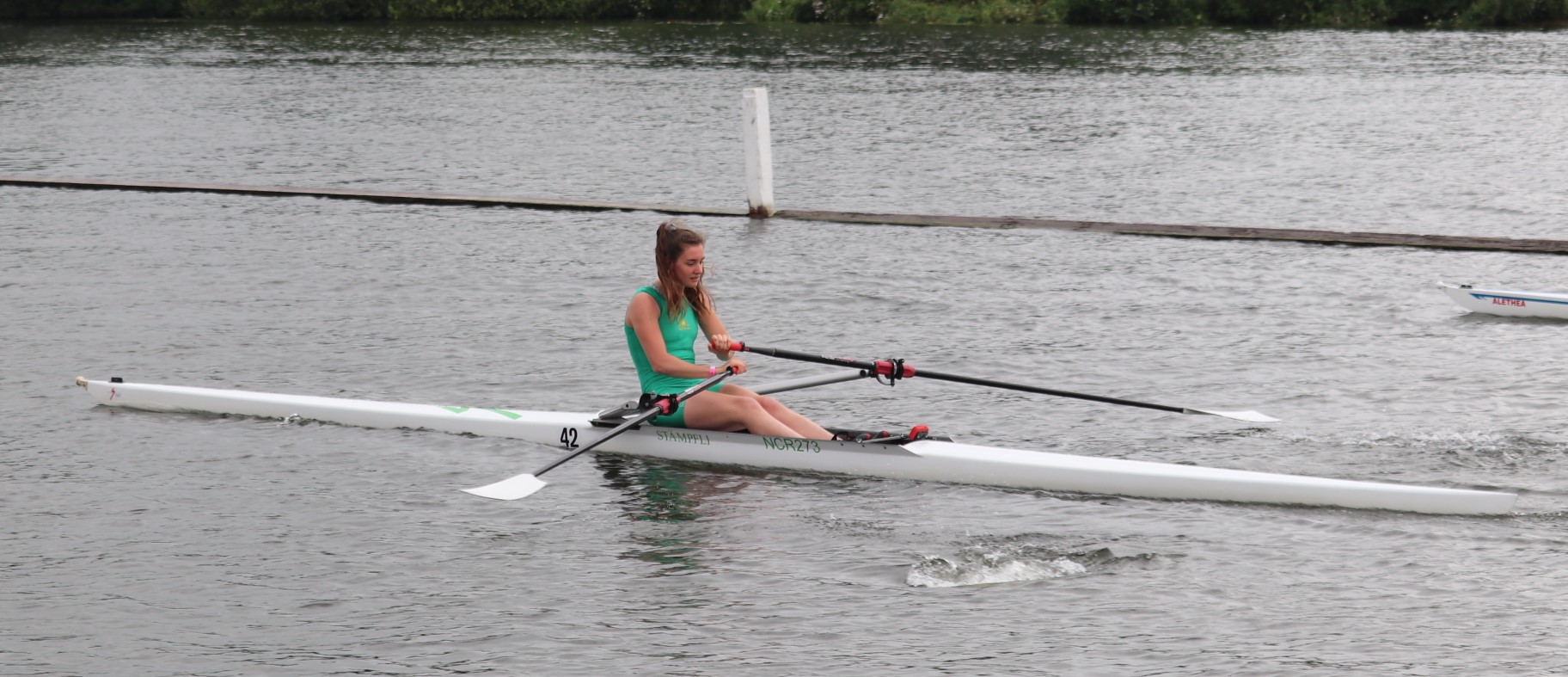 Saturday morning saw the start of the Junior events and Anna was up first in the Junior 1x time trial, securing a place in the top 16.
Katherine was back for her Quarter-Final race against Agecroft. She went off hard from the start, but Agecroft proved to be a strong opponent winning by 4 ½ lengths.
The final race of the morning saw Liv, fresh from her win at BUCS in the Championship Lightweight 1x, competing in the Championship Lightweight 1x again. With only 5 singles entered, the time trial was to secure a place for the Sunday Semi-Finals and avoid the race off on Saturday afternoon.
Liv won the time trial comfortably securing herself a place against the winner of the race off.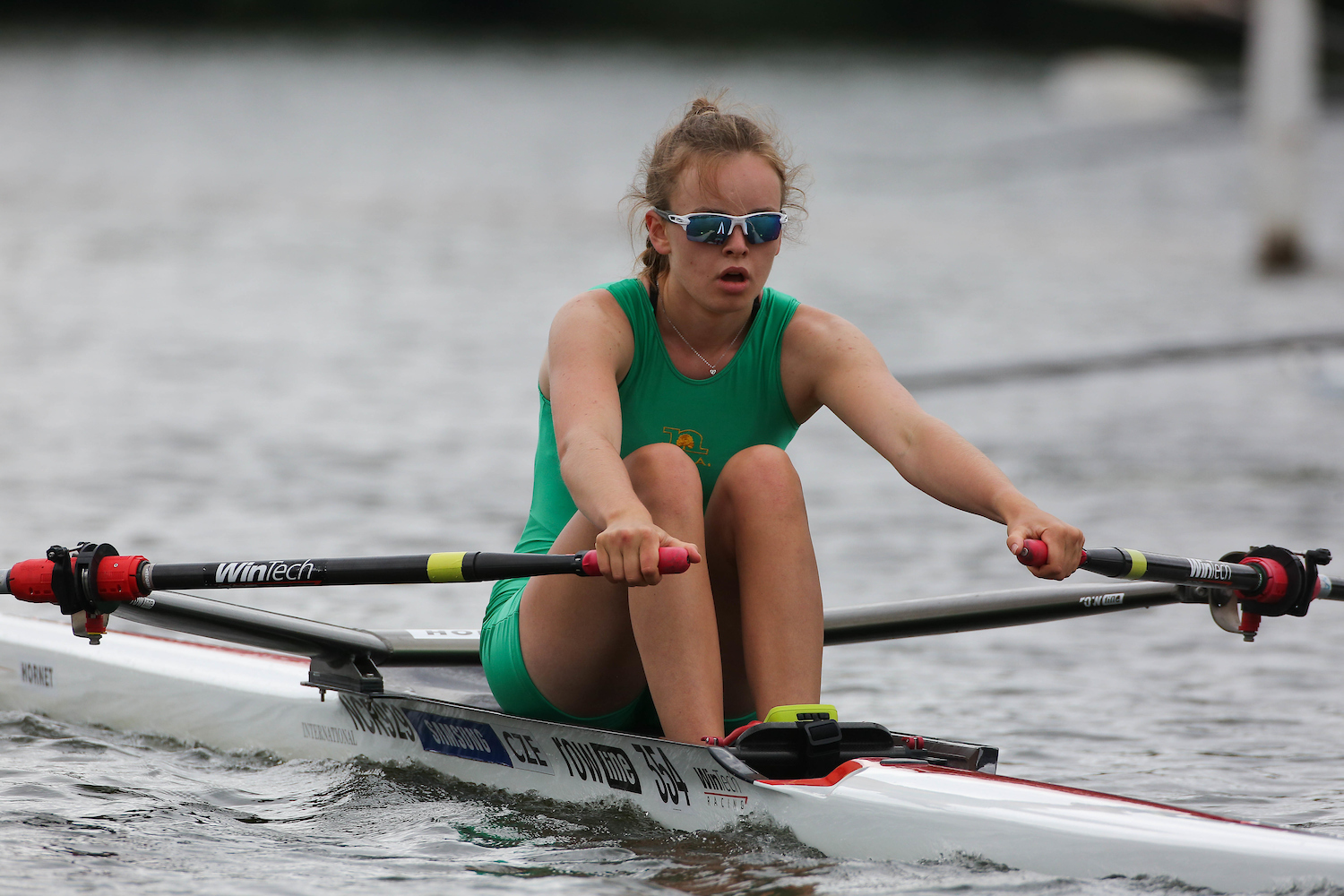 Saturday afternoon saw Anna take on George Heriot's. This was a tough race, with George Heriots' taking the win and progressing to the Quarter-Finals.
Sunday was the first race for the Championship Lightweight 2 x with only 4 crews entered into the event. Aerin teamed up with Sienna, back in a boat after 2 years away from the sport.
Their Semi-Final was against tough opponents' in Reading University. They put up a good fight in the first half of the race, but Reading University moved out at halfway and took the win.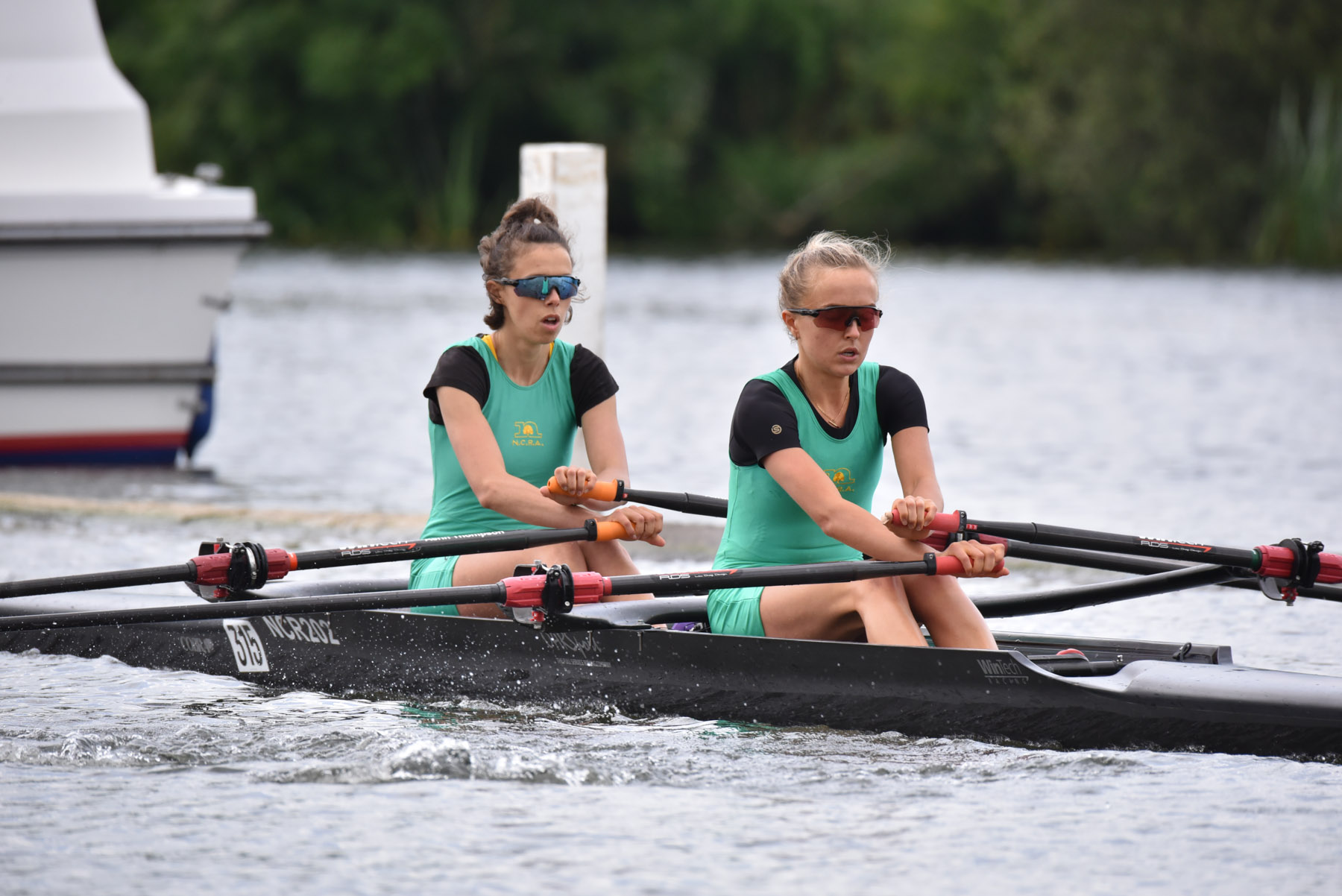 Liv won her Semi-Final comfortably against Oxford Brookes, taking the rate down to 26 towards the end to preserve energy for the Final.
In the Final, Liv was drawn against Reading University, who had won the Intermediate Lightweight 1x at BUCS the previous weekend. Liv dominated the race from start to finish winning comfortably and marking the first win for NCRA at Henley Women's Regatta since our restart in 2017.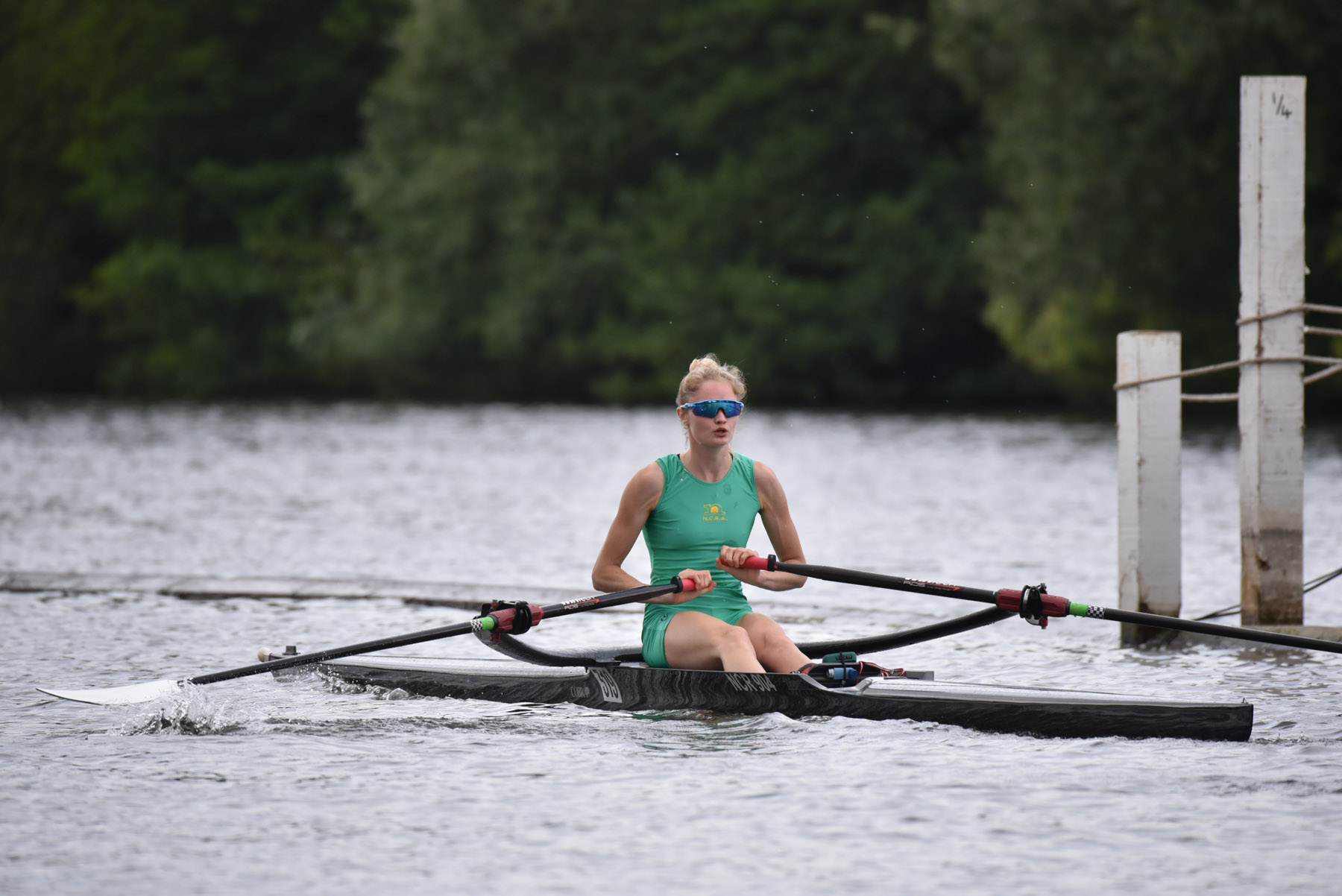 So, yet another successful weekend for our crews who will now be training for Henley Royal Regatta over the next 5 weeks with our junior squad racing at the British Rowing Junior Championships in a week's time.