Leicester Regatta 2022: An exciting racing day true to form: "Expect the Unexpected"
On a bright sunny day with as surprisingly sharp a tailwind as might ever be expected on the sheltered River Soar which runs through the City Centre, the NCRA team scored three event wins and every crew had full vocal team support from all sections of the 700 metres of the very close-by towpath. Nobody hit it.
The free start (no stake boats) eyeball to eyeball with your opponent requires a cool head and personal focus, which is great training for racing at any level. The course is effectively fair, until it isn't, when swans are taken into account, but then….that's racing!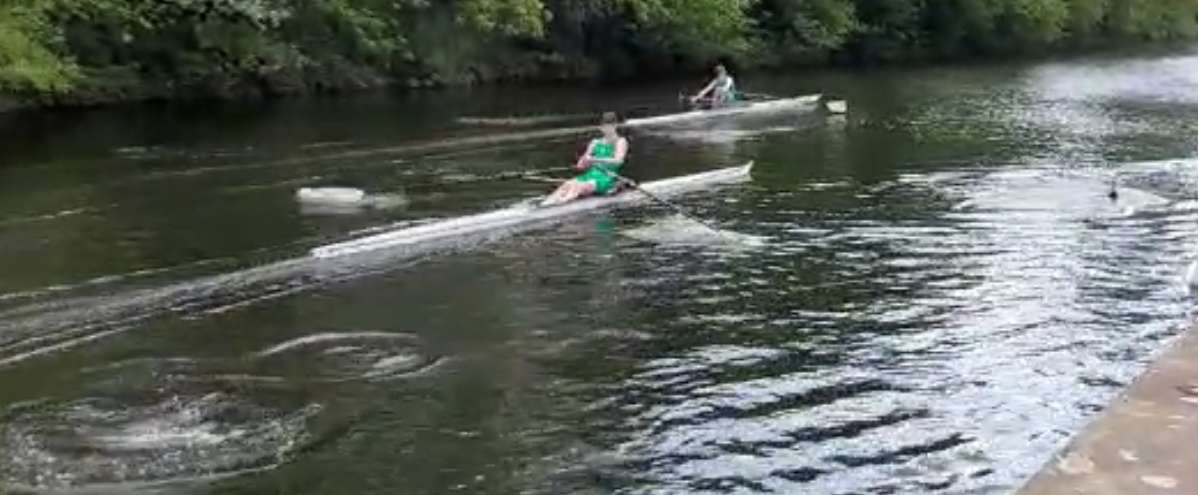 In J17 singles we had our own private match with James and Daniel going head to head, with both boys hitting rate 43 plus. Daniel had it his way until the last stroke when James got his bow ball in front. In his final James on the towpath side, level after 300 metres, got a full-on swan kerfuffle and near-crab on his right blade, costing him a length, then the bird visited his Derwent opponent to restore the fairness of the race, showing us all a few feathers and one of the most exciting contests of the day with a well-earned pot for James, again in the last few strokes.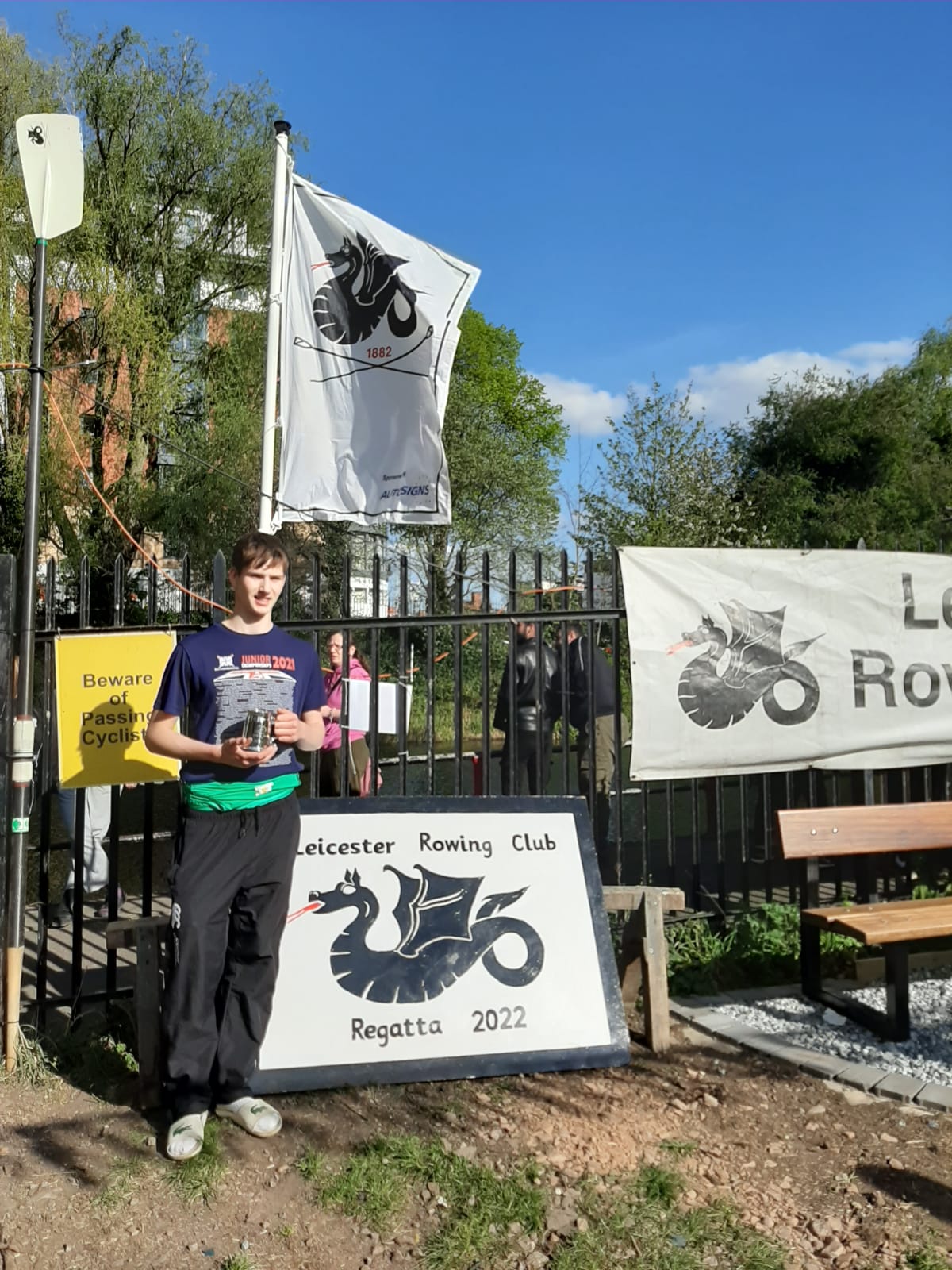 In the J15 singles, Dan raced three times and kept his head well through the day to secure his win decisively and a well earned tankard right at the end of the racing programme.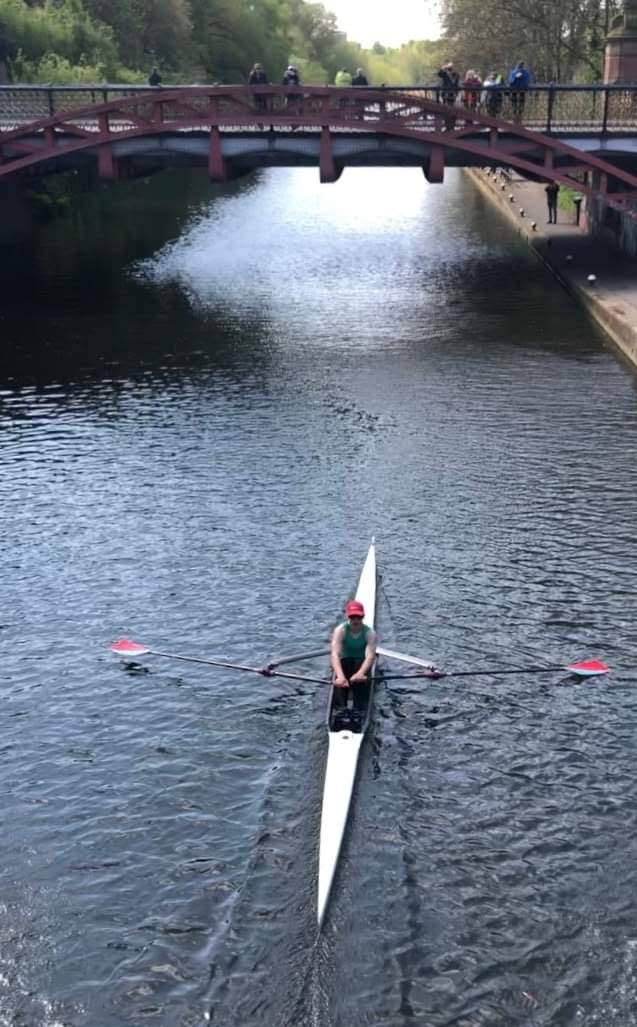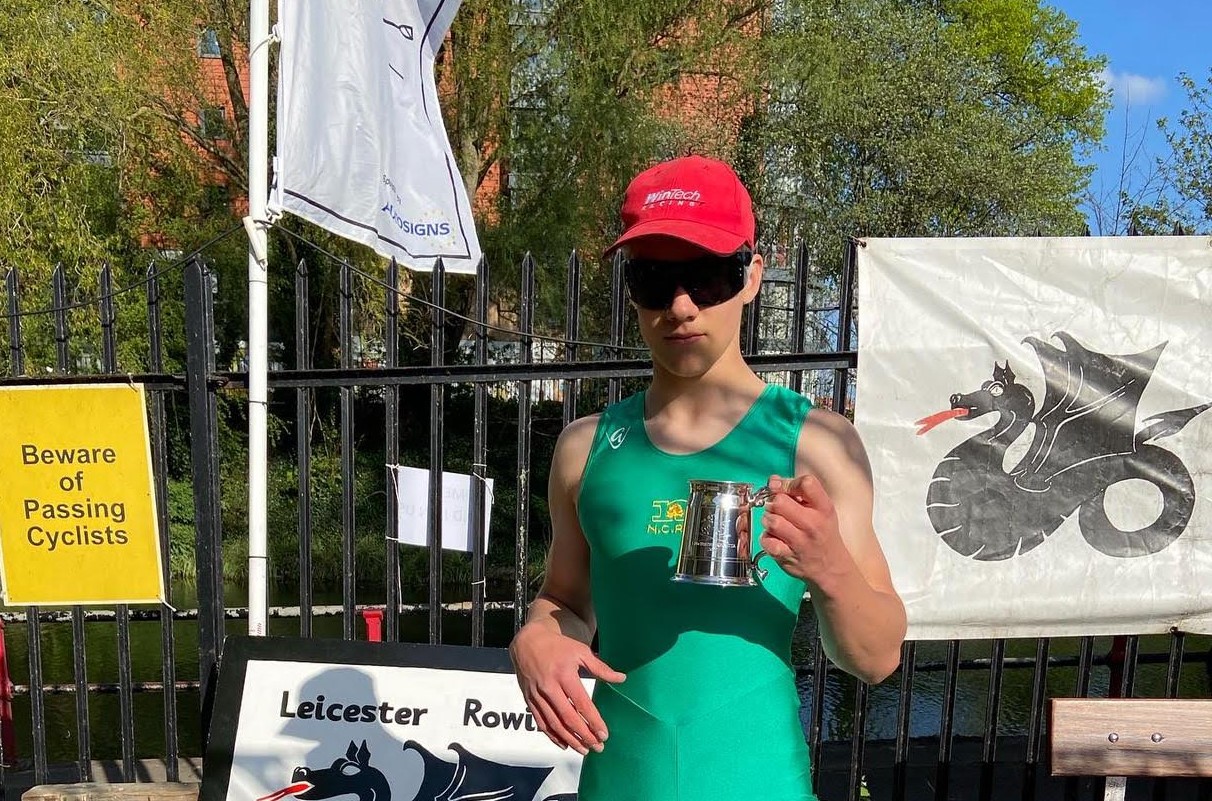 Our WJ15 quad crew, racing up an age group to WJ16 so as to practice coxless racing, faced a local Leicester crew in a straight final. With Emilia stroking a determined attack, backed up by Seren and Aditi in the middle of the boat, Lyla steered a cool course on the City bank, not wasting any water space between the stroke side blade tips and the bridge abutments halfway.
A good win and satisfactory trophies collected after a mandatory visit to the ice cream van naturally….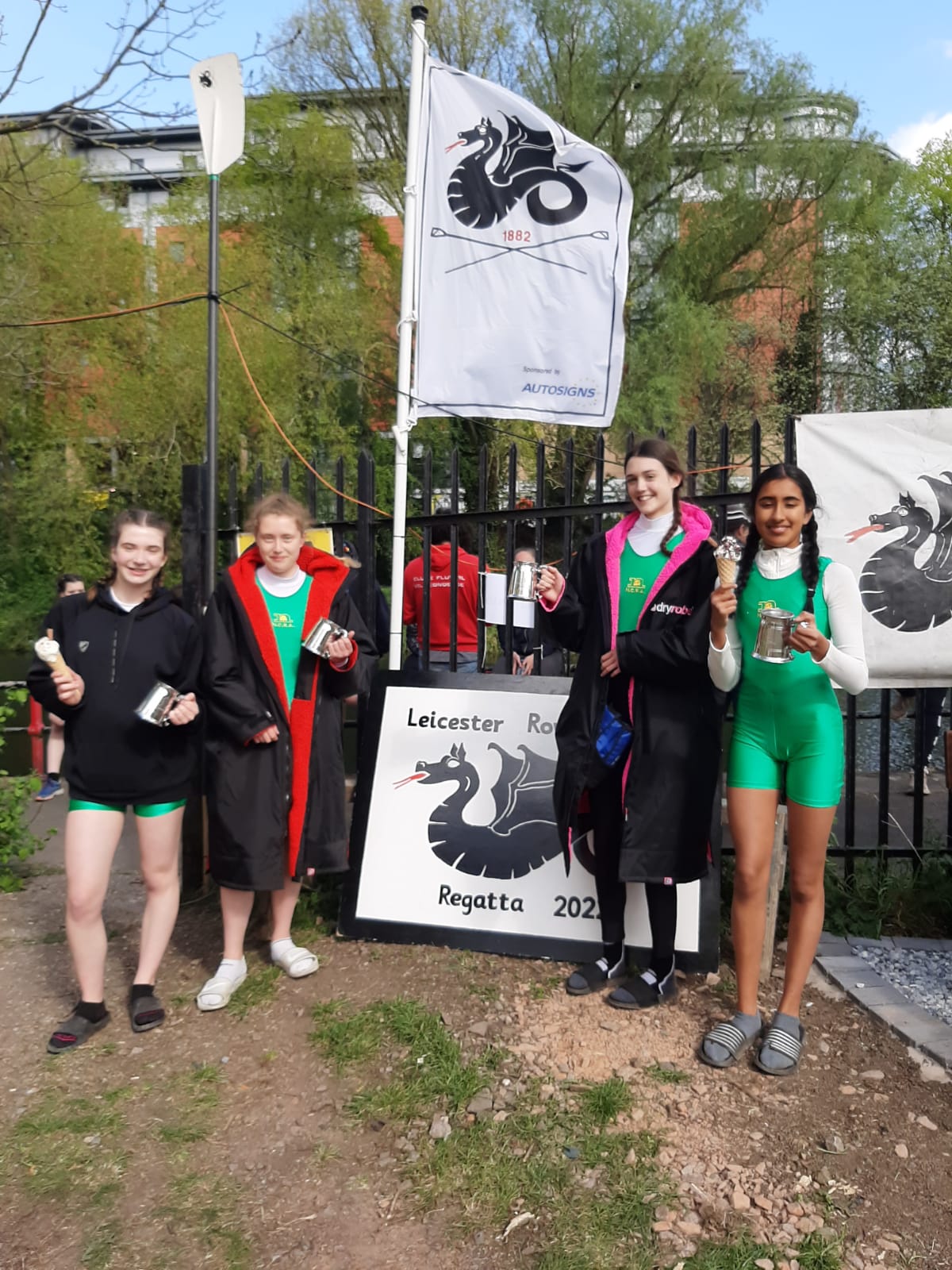 Not everyone of course had things all their own way, and every race whether won or lost, provides valuable lessons and pointers to strengths and weaknesses to work on in the upcoming training as we go through the season. Getting it right off the Start regardless of distractions is a skill which has to be learned, and it can only ever be found on race day.
"Enjoy Your Rowing, win or lose"